SEATTLE FESTIVAL OF DANCE + IMPROVISATION
YOUTH COHORT
July 22 – August 3, 2024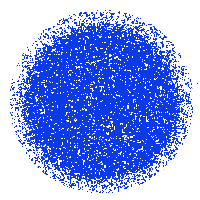 The Youth Cohort is for aspiring professional dancers that are in, moving into, or moving out of High School. This cohort will provide participants with dance technique classes of many styles, as well as improvisation and dance making classes, and will culminate in a performance choreographed by Akoiya Harris at the end of the three weeks.
This Cohort is recommended for dancers 13-18 years.
This is a new program for SFD+I but it is grounded in the lineage of many Seattle visionary artists and programs.
SFD+I Youth Cohort was launched in the spirit of the Young Choreographers Lab started by Liz Young and Amy O'Neal through Seattle Theater Group in 2010, which then merged with Velocity to form Seattle Youth Dance Collective in 2013 directed by Amy O'Neal and Tonya Lockyer, then Young Choreographers Club in 2022 directed by Moonyeka (former Young Choreographers Lab participant).
AKOIYA HARRIS

PROCESS:
This experience is for anyone who has a love of movement and storytelling, regardless of level. Young dancers will be highly encouraged to contribute their voices and uniqueness to the room. The body is capable of many forms of remembering. As individuals, we contribute to how something is recalled by our communities through sharing our personal memories. We will explore how we hold memory and how it can be used to create movement.
ARTIST:
Akoiya Harris is a movement artist based in Seattle Washington. Her work uses a queer Black gaze to look at the ways art holds personal and communal histories. As a choreographer, she has shown work at the Seattle Art Museum, Wa Na Wari, On The Boards, Friends of the Waterfront, The Moore Theater, Velocity Dance Center, and more. Akoiya is a founding member of Black Collectivity, a group that explores memory and culture through embodied responses. She has also performed with Spectrum Dance Theater, Will Rawls, Zoe|Juniper, Third Rail Projects, SoloMagic, and Black Collectivity. She also has the pleasure of teaching at Pacific Northwest Ballet and Ailey Camp.

Photo by Marcia Davis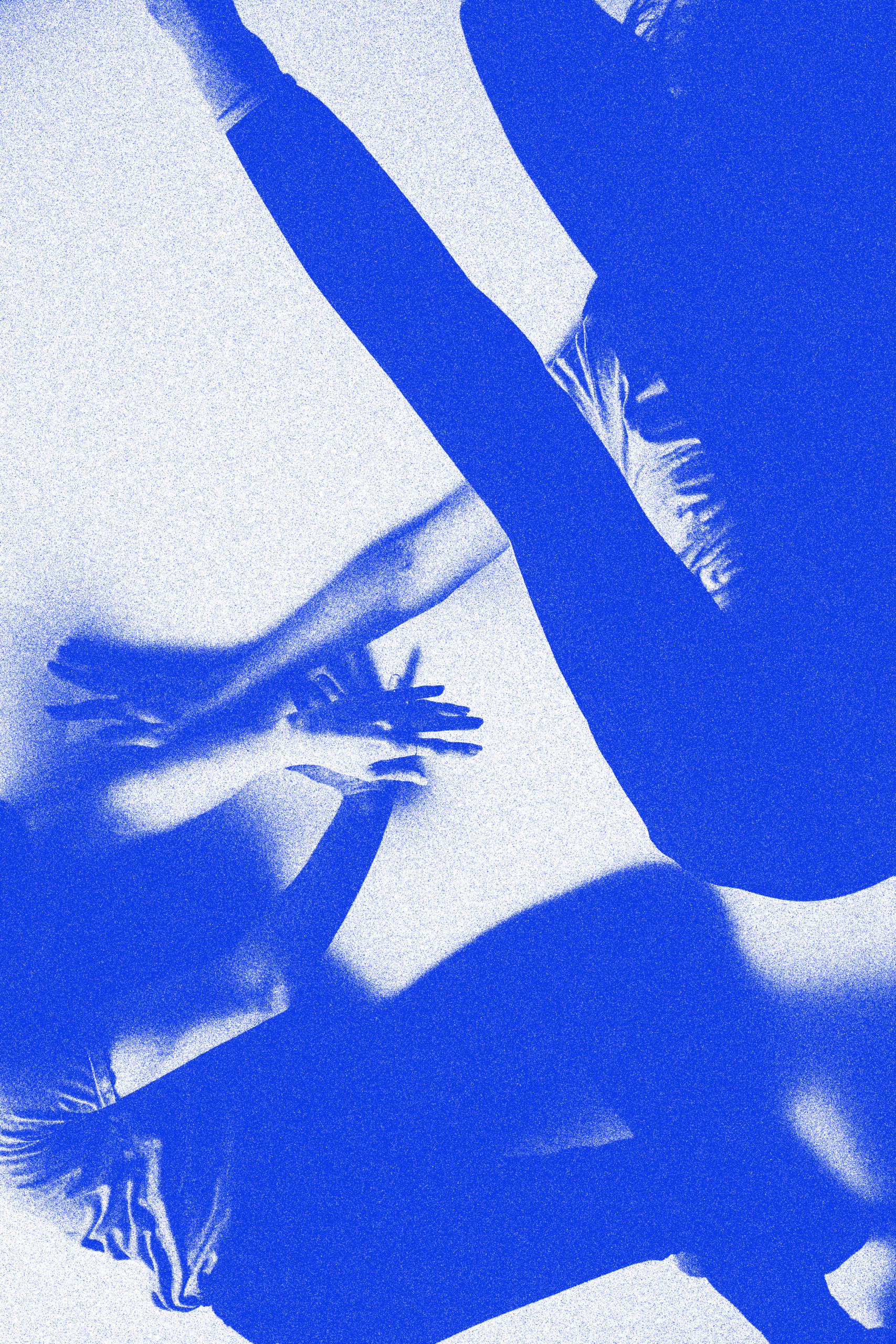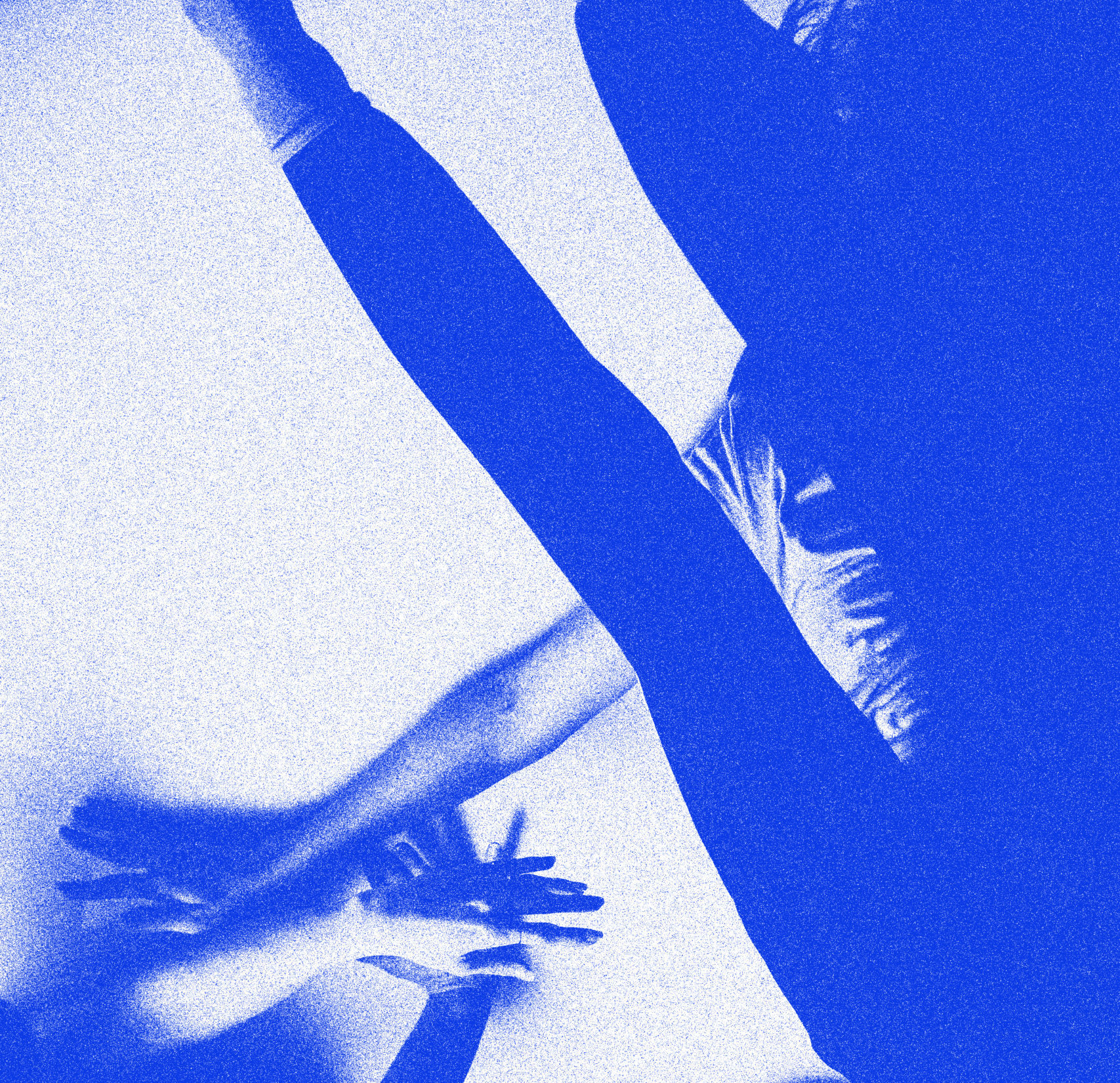 PAYMENTS + DEPOSITS + REFUNDS
PAYMENT OPTIONS
To reserve your spot you can either pay in full* or hold your place with a non-refundable $350 deposit. Full payment to confirm your registration is required by June 19.
Registration for a la carte intensives, classes, workshops, and jams will open on June 20 and spaces will be available on a first-come-first-served basis. To register a la carte you will pay in full, though let us know if you need to discuss a payment plan. 
Please contact Shirley Wong, operations@velocitydancecenter.org, for any questions or clarifications about registration or payment. 
*ULTIMATE SFD+I, PERFORMANCE Cohorts, and RESEARCH Week payments include a $350 non-refundable deposit.
REFUND POLICY
Velocity's refund policies were created to offer as much flexibility to our community as possible, while still protecting SFD+I from risk and instability. 
The refund schedule for the Ultimate SFD+I, Performance Cohorts, or Research Week is: 
Before June 19:

All registration fees, less the $350 non-refundable deposit, are fully refundable for any reason. 

After June 19:

All registration fees, less the $350 non-refundable deposit, are 50% refundable for any reason.

After your first class begins:

All registration fees are non-refundable for any reason, including illness or injury. 
The refund schedule for all a la carte intensives, workshops or classes (available after June 20) is:
After you register:

All registration fees are 50% refundable for any reason.

After your first class begins

: All registration fees are non-refundable for any reason, including illness or injury. 
ARE THERE ANY SCHOLARSHIP OPTIONS AVAILABLE?
WORK STUDY
Velocity's Summer Work/Study program provides the opportunity for participants to receive discounted attendance to the Seattle Festival of Dance + Improvisation in exchange for festival support. The deadline for this program is February 1st. Please email operations@velocitydancecenter.org with any questions.
TBIPOC TUITON WAIVER
As a part of Velocity's Seattle Festival of Dance + Improvisation we are providing $10,000 in fee waivers to dancers who identify as Transgender, Black, Indigenous, and/or as People of Color, in an effort to shift power to Transgender and BIPOC communities. The deadline for this program is February 1st. Please email operations@velocitydancecenter.org with any questions.
IS HOUSING AVAILABLE DURING THE FESTIVAL?
PARTICIPANT HOUSING
Velocity is working with the Seattle University to provide SFD+I participants with housing for the summer. Participants will sign up and pay through Velocity's Registration system. The link will be provided at the beginning of 2024 and will be sent out via email to people who request it.
ARE INTERNSHIPS AVAILABLE FOR SFD+I?
INTERNSHIPS
Velocity is honored to partner with NW Folklife to provide one Summer Programming Internship from May – October. This internship will help program two international festivals, SFD+I and Mouthwater Festival.
Application Coming Soon!
HOW DO I ACCESS CLASSES AS A DROP-IN PARTICIPANT?
DROP-INS
Morning technique classes and Intermediate evening technique classes are open for drop-ins. Registration for these classes will be through Jot Form, where drop-in participants can register and pay. Registration for Drop-In classes will open on June 20.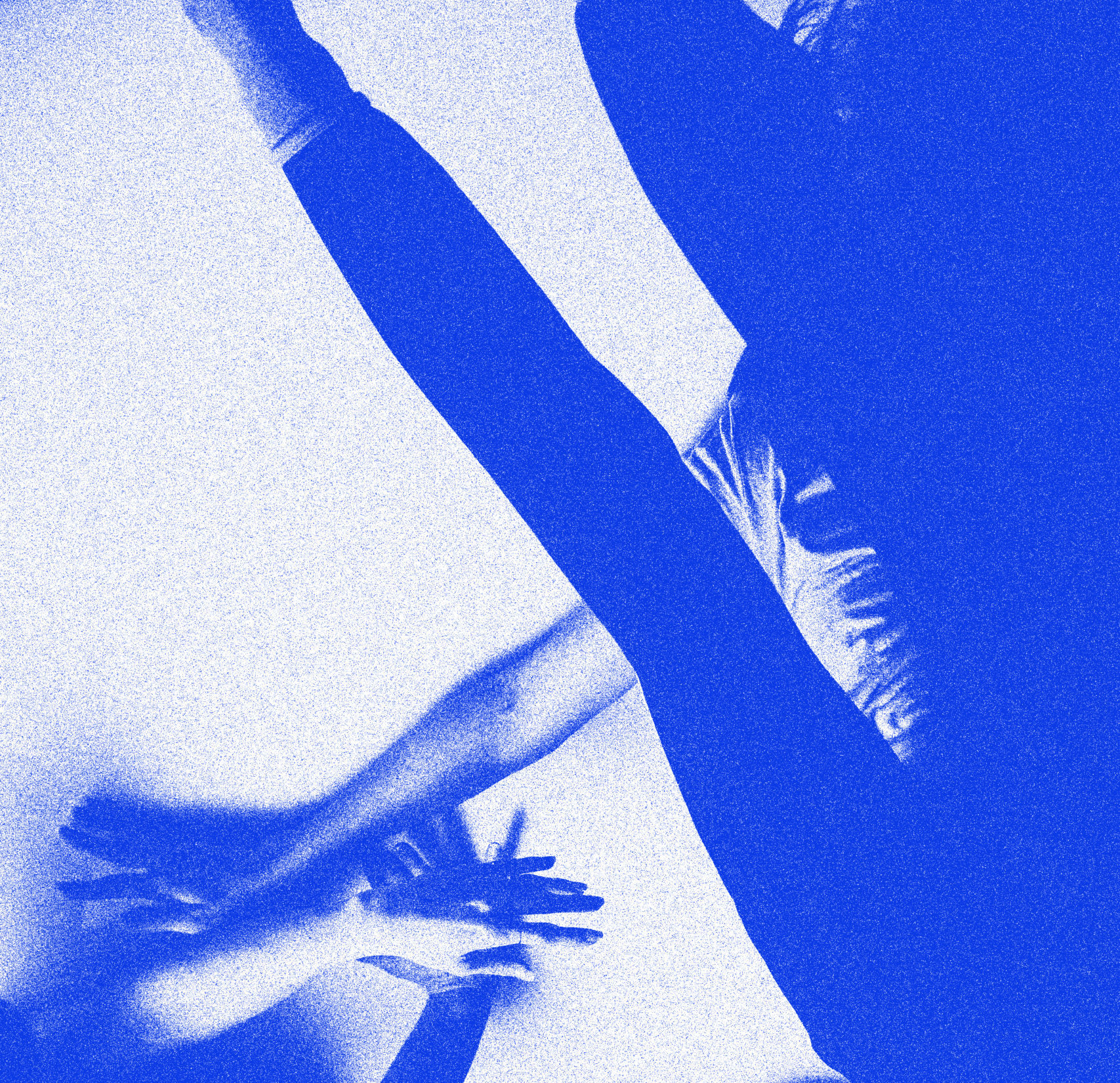 REGISTER FOR YOUR IMMERSIVE SUMMER EXPERIENCE
Velocity's best summer dance experience combines your chosen PERFORMANCE Cohort and the full RESEARCH Week for a money-saving, bundled price of $1200 $995 with early bird pricing before Feb 15!.
Moving Memories
With Akoiya Harris
This class will allow us to drop into being present in our minds as we prepare our bodies for movement. We will begin with guided improvisation that will encourage us to be responsive not just to the needs of our bodies, but those of the room. We will then move into exercises from modern techniques. With these exercises, we will build awareness of our different approaches to movement through the practice of witnessing each other. The class will be finished off with phrase work and play, where we will learn ways to disrupt, enhance, and come in and out of a set phrase.
Improvisation
With Amy J Lambert
In this class students will learn and practice techniques for dance improvisation. Day 1 will focus on improvisation as a soloist and in duet, and Day 2 as an ensemble. Dancer's will practice the skill of being a choreographer and dancer in the same moment as they improvise to compose something new. Students can expect a playful, exploratory environment where they can be creative, supportive, and practice risk-taking.
Contemporary Techniques
With Maya Soto
Class starts on the floor with breath, connecting to the core and building strength. Drawing heavily on flow and momentum, dancers are challenged to shift weight quickly; isolate body parts; and move bigger, stronger, and faster. Focus is placed on understanding and maintaining healthy alignment while exploring fall and recovery, rebound, suspension and spirals. This class flows through traditionally structured exercises and guided improvisations incorporating ideas inspired by laban/bartenieff fundamentals as well as release and countertechnique principles. Solid technical practice is paired with individual exploration. The dialogue between work and play is important. Increased spinal mobility, range of motion, articulation, and physical prowess are the goals. Class culminates with fun, challenging phrases that emphasize rhythmic dynamics and artistic expression.
Cross Polinate
With Keyes Wiley
What happens when we begin to blend various dance genres from a street style perspective? In Cross Pollinate we will attempt to find our fullest dance expression through a hip hop lens, finding internal rhythms and timings and pairing them with Hip Hop, RnB and Soul music. Half improvisational practice and half choreographic practice.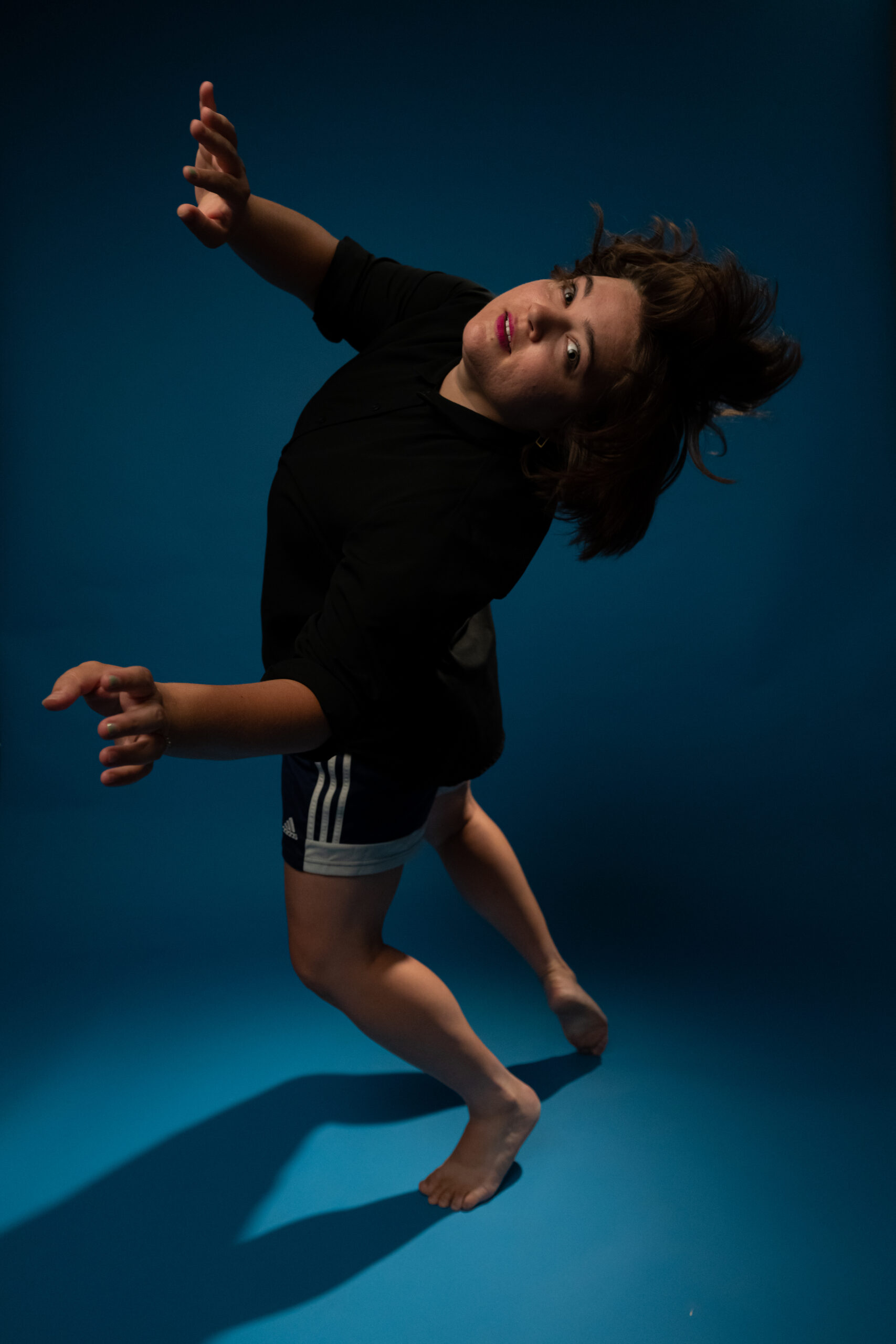 Amy J Lambert has been dancing in her living room, her car, and while walking down the street since age 3. You may remember her from her memorable performance as 'Snow Flurry #6' in The Nutcracker in her home town in the 1990's.
Amy J Lambert Seattle-based dance artist who playfully choreographs and directs in the realms of theater and concert dance. She obtained her BFA in Dance from Cornish College of the Arts and is an active dance maker, producer, and dance educator. She is currently the director and choreographer for RicketySticks Dance-Theater (previously named AJnC Dance-Theater) and her work has received critical acclaim as she "creates works that masterfully blend the beautiful physicality of dance and the playful absurdity of theater…" (SeattleDances).
Lambert has worked in collaboration with artists such as Keyes Wiley, Emmy Smith-Stewart and the Eternal Glow Project, and Sean Tomerlin and Taryn Collis. Her work has been presented at Velocity Dance Center, On the Boards, Seattle International Dance Festival, BOOST Dance Festival, The Slate Theater, Centerstage Theatre, and Out of Sight: a contemporary visual and performance art festival. She occasionally has the honor of choreographing dance and movement for Seattle's favorite rock band, Thunderpussy.
She has had the pleasure of working with and performing works by Merce Cunningham, Robert Battle/Battleworks, Tonya Lockyer, Daniel Linehan, Amy O'Neal, Keyes Wiley, Maya Soto, Deborah Wolf, Emmy Smith-Stewart, Molly Sides, Dylan Ward, and Marlo Martin, among others.
Lambert is a full time dance educator and is an advocate for creating classroom spaces where all can have an access point into the performing arts. Lambert teaches students in 6th-12th grade and has taught drop-in classes for adult dancers in Seattle for a decade. Find out more at AmyJLambert.com
Maya Soto is a choreographer, performer and teaching artist calling Seattle home since 1999. Her vast body of work includes concert dance, movement installations, dance for theater and for film. She has worked with many notable artists including Michele Miller/Catapult Dance, Amy O'Neal, KT Neihoff, Ellie Sandstrom, and Amii LeGendre. As a freelance artist, she has created numerous evening length works and has been featured in many major dance festivals in the Northwest. In 2014, she was honored with the Velocity Dance Champion Award for significant contribution to Seattle dance. Her choreography has been recognized and supported by 4Culture, Office of Arts & Culture, the James Ray Residency Grant and Allied Arts Foundation. Festival commissions include Northwest New Works, Conduit's Dance+ Festival, Seattle International Dance Festival, Juan De Fuca Festival of the Arts, Pacific Dance Makers, SITEWORKS, and Arts in Nature Festival. Passionate about arts education, she brings an openhearted energetic teaching style that embraces all people. Maya currently spends her days dancing with students at The Northwest School. Additionally, she was on faculty at Velocity Dance Center for ten years and served as Board President of Dance Educators Association of Washington for five years. She has taught dance at schools and studios including Cornish College of the Arts, Bellevue College, Evergreen High School, Tacoma School of the Arts, the International Ballet Academy and Strictly Seattle Summer Intensive. She has worked extensively in the public school system as both a certified dance specialist and a teaching artist and in outreach programs for the Museum of Pop Culture (MoPOP) and Seattle Theater Group. Maya holds a BFA in Dance from Cornish College of the Arts and a WA State Professional Teaching Certificate.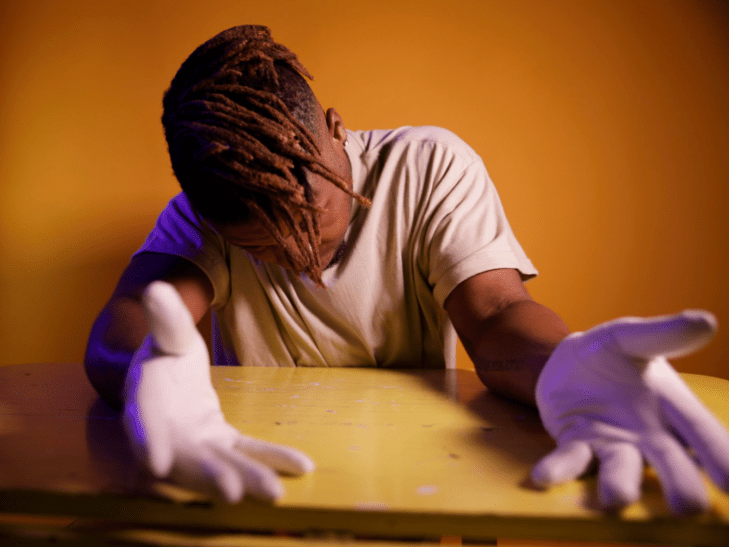 Multi-hyphenate art maker Keyes Wiley (they/them) is a designer of all things surrounding performance. Their next series of works will be in collaboration with Velocity Dance Center under the name NoGoodDoers. They will also be working with Dani Tirrell and crew on Dani's next project LOL. Wiley has been an arts educator in Seattle since 2009 teaching various styles and genres all over the west coast. You can catch them in action as dj dark_wiley monthly at TUSH at the Clock-Out Lounge. Keyes has performed, collaborated or created work with Kitten N Lou (Jingle all the Gay, Atomic Bombshells) , Dani Tirrell (Black Bois, LOL), Keith Hennessy (Turbulence), On the Boards (Its Not Too Late), the CD Forum, Velocity Dance Center, Gibney Dance (NYC), Cal State San Luis Obispo and more.