SEATTLE FESTIVAL OF DANCE + IMPROVISATION
RESEARCH WEEK
AUGUST 4-11, 2024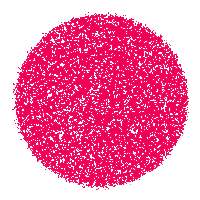 The RESEARCH Week is a full eight days of intensives, workshops, and events centering improvisational dance practice and research. This interdisciplinary and intergenerational gathering brings together both local and inter/national faculty in Seattle each year to share their practice with movers new to improvisation alongside artists who have been dancing for decades. Immerse yourself in a nurturing and rich environment where embodied research in somatics, contact and group improvisation, and creative and social practice create a week of extraordinary possibilities.
Registration for the full RESEARCH week lets you create your own immersive schedule of intensives, classes, jams, and events. Take part in the 3-day intensive, 4-day intensive, and your choice of one of the 5-day intensives. You'll also get tickets to all sharings + events, and be able to participate in all the jams, morning practices and drop-ins your schedule can hold!
PAYMENTS + DEPOSITS + REFUNDS
PAYMENT OPTIONS
To reserve your spot you can either pay in full* or hold your place with a non-refundable $250 deposit. Full payment to confirm your registration is required by June 19.
Registration for a la carte intensives, classes, workshops, and jams will open on June 20 and spaces will be available on a first-come-first-served basis. To register a la carte you will pay in full, though let us know if you need to discuss a payment plan. 
Please contact Shirley Wong, operations@velocitydancecenter.org, for any questions or clarifications about registration or payment. 
*ULTIMATE SFD+I, PERFORMANCE Cohorts, and RESEARCH Week payments include a $250 non-refundable deposit. 
REFUND POLICY 
Velocity's refund policies were created to offer as much flexibility to our community as possible, while still protecting SFD+I from risk and instability. 
The refund schedule for the Ultimate SFD+I, Performance Cohorts, or Research Week is: 
Before June 19:

All registration fees, less the $250 non-refundable deposit, are fully refundable for any reason. 

After June 19:

All registration fees, less the $250 non-refundable deposit, are 50% refundable for any reason.

After your first class begins:

All registration fees are non-refundable for any reason, including illness or injury. 
The refund schedule for all a la carte intensives, workshops or classes (available after June 20) is:
After you register:

All registration fees are 50% refundable for any reason.

After your first class begins

: All registration fees are non-refundable for any reason, including illness or injury.
Ryuta Iwashita (they/them) currently lives and improvises in Bulbancha (also colonially known as New Orleans) in the USA as a movement/performance/visual artist and educator after living in Japan for 25 years. Their artistic lexicons are rooted in dance improvisation, social justice, somatics, martial arts, child education, and ancestral work including 祖体 (SOTAI) of which Ryuta is its conceiver. 
Their work and teaching move and respond to mystic juxtapositions of phenomena, systems, and galaxies, — the one between their Japanese heritage and their westernized life in the Southern US, between a day of organic farming and a night of MSG-heavy instant noodles, between their beloved's indulge in watching TikTok and their grandfather's indulge in eating raw chicken gizzards, and between their internal organs and their ancestors moving and pausing as stars.
Their work and teaching have been accepted by internationally renowned organizations such as Chang Theatre (Thailand), Kirishima Open Air Museum (JAPAN), Contact Improv Dance Chengdu (CHINA), Jacob's Pillow (MA), Tulane University (LA), University of Colorado (CO), Judson Memorial Church (NY), New Orleans Contemporary Arts Center (LA), and Seattle Festival of Dance Improv (WA).
Their current interest is to know who I am in love with today.
Drop-in class: Sat, AUG 12 | 9:30–11:30 AM
This Contact Improv workshop is infused with Ryuta's life research called 祖体 (SOTAI: Ancestral Body). You will be guided through different awareness practices of sensing and moving your body, journaling, and vocalization.
Faye Driscoll is a Doris Duke Award-winning art and performance maker who has been hailed as a "startlingly original talent" by The New York Times and "a postmillenium postmodern wild woman" by The Village Voice. She uses an alchemy of bodies and voices, objects and live sound to conjure worlds that are, like ourselves, alive and forever changeable. She was the 2021-2022 Randjelovic/Stryker Resident Commissioned Artist at New York Live Arts, and is the recipient of a Doris Duke Artist Award, a Guggenheim fellowship, a Bessie award and the Jacob's Pillow Artist Award among many others. Her work has been presented at Wexner Center for the Arts, Walker Art Center, ICA/Boston, MCA Chicago and BAM, and internationally at Tanz im August, Kunstenfestivaldesarts, La Biennale di Venezia, Festival d'Automne à Paris, Melbourne Festival, Belfast International Arts Festival, Onassis Cultural Centre in Athens and Centro de Arte Experimental in Buenos Aires.  In 2020, her first-ever solo exhibition, Come On In, opened at Walker Art Center and then went on to Portland Institute for Contemporary Art, On the Boards, and Esplanade in Singapore, offering gallery-goers an experience of six distinct audio-guided experiences called Guided Choreographies for the Living and the Dead which were celebrated as "experiential training in how to inhabit this unbearable new world" (Miriam Felton-Dansky). She is working on a series of sculpture/performances and recently premiered two; Calving (2022) at Theater Bremen (Bremen, Germany), and Weathering (2023) at New York Live Arts.
Drop-in Class: Wed, AUG 9 | 9:30–11:30 AM
In this creative process workshop we will work from images, memories and imagination to become other beings, other selves. We will work with immediate sensation through presence practices and touch as portals to the associative. How do we stay in the interior and relational simultaneously? How do we time travel while being right here? In this sensational labor we are altered, layered, we wear our many selves like loose clothing. We cultivate the ability to tune our presence, shape-shift, and shimmer.
Choreographer and performer, Mariana Valencia is based in New York City. She received a BA at Hampshire College in Massachusetts in 2006 and her work has toured nationally and internationally in the UK and the Balkans. Valencia works through dance, text, and sound using humor, abstraction, and self-representation. Valencia has held numerous residencies and received awards for her choreography including the Creative Capital Award 2023, a Bessie Award for "Outstanding Breakout Choreographer" 2018, a Foundation for Contemporary Arts Award to Artists 2018, a Jerome Travel and Study Grant 2016. She was a 2019 Whitney Biennial artist. Her commissions include, Baryshnikov Arts Center, The Chocolate Factory Theater, Danspace Project, The Shed, Performance Space New York and Abrons Arts Center. Valencia is a founding member of the No Total reading group and she has been the co-editor of Movement Research's Critical Correspondence. She's worked with artists AK Burns, Elizabeth Orr, Em Rooney, Fia Backstrom, Geo Wyeth, Guadalupe Rosales, Jazzy Romero, Juliana May, Jules Gimbrone, Kim Brandt, Lauren Bakst, Lydia Okrent, Morgan Bassichis, MPA, O'Helen, robbinschilds and Heera Gandhu. Valencia has published two books of performance texts, "Album" (Wendy's Subway) and "Mariana Valencia's Bouquet" (3 Hole Press).
Drop-in Class: Wed, AUG 9 | 3:30–5:30 PM 
"scores for dance" explores improvisation through score-making. The scores function as altars for dance in the presence of the body's improvisational functions. The workshop offers a buffet of references including: sound, popular culture, and self-narrative. Each student will create one score by the end of the week together; movement, writing, observation and discussion are central in the workshop. Please wear clothes that you feel comfortable moving in.
Alia Swersky is a movement artist, performer and educator deeply engaged in dance improvisation, durational time-based art, film, site-specific work, and environmental installation. She is an artist and an educator with degrees from Cornish College of the Arts and an MFA in dance from the University of Washington.
 Her artistic path over the last two decades has been shaped by this yearning for deep and meaningful connections with people and places. As a co-creator, ritual maker, and a "horizontal" director, Alia seeks to touch others through dance, somatic presence, vulnerability, and fierceness. Her work ranges from full audience participation to intimate acts of One-to-One performances, site-specific dances for film and live performance, as well as durational time-based art that includes physical acts of endurance, repetition, stillness, subtlety, singing, soft energetic grace, abstraction, caricature, and a deconstruction of clichés such as extreme high femme expressions. Her teaching and art-making seek to create practices that embrace endurance on stage and in life as acts of resistance, resilience, release, and beauty.
As a performer, Alia has also toured nationally and internationally as a member of the LeGendre Performance Group and has performed in the works with many Seattle artists, some of which include The Maureen Whiting Company, Khambatta Dance Company, Jurg Koch, KT Niehoff, and Salt Horse.
 As an educator, she has taught at Cornish College of the Arts for sixteen years and in the Seattle community at Velocity's Strictly Seattle Festival, and the Seattle Festival of Dance Improvisation (SFDI). She was a long time Co-artistic director of Dance Art Group (DAG), a non-profit organization that promotes the practice and appreciation of dance and somatic education in the Seattle area, including the Seattle Festival of Dance Improvisation.
Drop-in Class: Sat, AUG 12 | 9:30–11:30 AM
The entry point of this class is a deep practice in kinesthetic listening and training the reflexes to be responsive and receptive to constantly shifting conditions. Each person/body is welcome with their unique set of circumstances, orientations, identities, and movement sensibilities. This is part of the experiment––to introduce the fundamentals of contact improvisation within an atmosphere of curiosity, investigation, interrogation, questions and imaginations. How does our listening allow for myriad perspectives to co-exist and merge into nuanced communications with self, others, and the environment through touch? We will explore movement practices in solo, duet, and group constellations that connect us to some of the principles of Contact Improvisation––shifting points of contact, counter-balance, falling, recovering, weight sharing, touch and tone, rolling, spiraling, momentum through spherical space, and whatever else is emergent in the room.
This is an uncodified improvisation dance form in which we will research a range of physical expressions––from the still and subtle to the out of breath play with gravity and momentum. Essential to our work together is awareness in building trust, consent, boundaries, agency, self- care, and collective-care.
As a group, we will seek to learn and understand fundamental principles of CI, while co-creating with what is present and evolving.
Victoria is a certified SPRe Somatic Educator and Bodyworker as well as a certified GYROTONIC and GYROKINESIS trainer. She has been teaching embodied practices in New York and Seattle since 2004, including contemporary and classical dance, improvisation, somatic writing and artmaking. 
Victoria's work begins with anatomy understood as an interconnected fascial system where all the parts affect one another. From there she layers how emotional and historical patterns also shape our moving, feeling bodies. She works to create language that accurately expresses your own body's sensations/emotions. Artistically this creates multi-layered bodies of work, and as a student, this process can help you make more sense to yourself and feel equipped to speak and act on your needs, wants and desires. The movement and creation is our way of attuning to the sensations of your tissue, as well as updating your structure to match your emotional understanding.
 There is nothing she loves more than coming to understand each person's story as your body speaks. She approaches this work with gentle, abundant curiosity about how your body is communicating your history, your feelings, your ambitions, and your blocks. Structural anatomy is the blueprint for all of our work, whether it's movement-based rehabilitation, or emotionally intelligent bodywork. She is always working with all the parts of you. 
 "I believe that movement is life, and where there is flow there is pulsation, abundance, creativity and growth. Where there is tension or a lack of movement, there is information about our experience. " 
Drop-in Class: Fri, AUG 11 | 9:30–11:30 AM
Somatics are deeply personal and in this class we will map our personal landscapes of shape, tension, history and desire. The tools are writing, drawing, bone-mapping floorwork, partnering where desired, and multiple layers of self-mapping.
Ashley

 Menestrina

is a movement artist, performer, and teacher, with deep connections to improvisation. She has been performing her own work around the world since 2016. Her self-choreographed solo, "Always a Creature" has been performed several times in NYC.  Her second solo work, "The Human Condition: Absent Presence" premiered at The Martha Graham Theater in April 2018 and has since toured in New York City, Los Angeles, Turkey, Mexico City, Portugal, Oklahoma City (received 'Best Creation' Prize at Solocoreografico Festival), Israel, taking home 3rd place at the International Choreography Competition in Jerusalem as part of Jerusalem International Dance Week, and Germany (taking home the 'Best Creation' award again).  Her newest work, "Combative Echoes" was originally shown in Thessaloniki, Greece for Die Wolke Art Group's Unit Motives: GRM festival in 2019, and was accepted into the 24th International Solo-Dance-Thetare Festival Stuttgart in 2020, as well as the 39th Edition of Battery Dance Festival held in NYC. 

Ashley

 is looking forward to the creation process of a new solo work titled, "The Woman in the Wire Suit" as well as furthering her teaching practice. Since moving to Seattle in 2021, 

Ashley

 has created a new work thanks to Velocity Dance Center's Bridge Project program. This creation was performed at SIDF and Gonzaga University where she also commissioned a new work for their repertory company. Additionally, 

Ashley

 has worked with Anna Mlasowsky for the Amazon A.I.R program, Emily Schoen Branch, and Maia Melene Durfee in collaborative processes.
Drop-in Class: Tue, AUG 8 | 9:30–11:30 AM
The Connective Tissue Series is a movement-based improvisational practice. This series enables us to mindfully link the relationship of our own physical tissue to the more metaphorical connections that allow us to be seen and heard in everyday life. These realms of interconnectedness can be seen as our physical road map, our mental cognitive awareness, our internal sensorial mechanisms, and our external sociable informants. This series invites you to personally experience your own unique molecular nuances, sense them, understand them, grow them, and ultimately integrate them into surrounding portals of connectivity. Class will consist of various tasks that land us in our bodies and surroundings. The class will build into a durational improvisational experience that involves layering ideas. No experience required beyond your own curiosity. 
Fox Whitney's queer + transgender point of view is at the heart of his interdisciplinary performance project, Gender Tender founded in 2012. GT engages a team of artists trained in Fox's unique methods modeled on visual art practices, cults, riots and QT history. He is also a musician, filmmaker, actor, dancer, writer, yoga + meditation facilitator and teaching artist. Fox and collaborator Otto are the lead artists of the queer + trans centric indie rock, pop punk, performance art/psychedelic band Light Aloud. This project grew from their collaboration inside of Gender Tender and a conceptual sound project that grew from the performance Melted Riot SPECTRA(L) that happened at On the Boards in 2022 called the Gender Tender Experiment. Light Aloud features special guest artists from all disciplines. 
Fox's ongoing project, MELTED RIOT is the main focus for his performance centric interdisciplinary art making. The project is ongoing and includes a series of in person and digital performances, videos, sound pieces and text based works. MELTED RIOT uses tactics rooted in dance, durational performance, and visual art to investigate the effects peaceful and violent forms of support and sabotage have on the bodies, minds, and spirits of the transgender and queer community. MELTED RIOT softens the word riot (a violent disturbance of the peace by a crowd) replacing the word VIOLENT with: somatic, satirical, surreal, psychedelic. Inspired by the Stonewall Riots, this performance research project uses a crowd of close and socially distant voices, bodies, and sculptural interventions to investigate radical extremes inspired by the photographs taken during the Stonewall Riots of 1969, investigations into music and artworks from various collections (Henry Art gallery, Stonewall Inn jukebox playlist of 1969) and the QTBIPOC viewpoint of lead artist Fox Whitney. MELTED RIOT is a surreal protest song, a queer meditation, a psychedelic research project, a punk prayer.
Fox's work has been commissioned and produced by the Henry Art Gallery, On the Board's NW New Works Festival and Solo Festival; Velocity's Next Fest NW and Seattle Festival of Dance Improvisation; the Seattle International Dance Festival; Yellow Fish Epic Durational Performance Festival and was selected for the inaugural season of Seattle's Gay City Arts. Fox was the Artistic Director of Velocity Dance Center 2020-2022. He has performed in work by Will Rawls, Heather Kravas, keyon gaskin, Morgan Thorson, CommonForm Dance Project, Malic Amalya and Gabrielle Civil and has exhibited his dance films and visual art nationally. His most recent projects have included full length performances of Melted Riot at Treefort Music Festival in Boise ID and as part of Artists at the Center on the Armory stage at Seattle Center this past spring. He also premiered the full length interdisciplinary Gender Tender performance Melted Riot: Spectra(l) co-produced by Velocity and On the Boards featuring a cast of 20 artists this past June at On the Boards.
He has also been an active gigging musician playing with the collaborative band iteration of Gender Tender- The Gender Tender Experiment at various venues in Seattle as well as touring and recording with his other band project Rachaels Children. Fox is the drummer for RC; highlights have included playing The Underground Music Festival in Denver and touring through Boise and Salt Lake City, playing the Capitol Hill Block Party and various venues in Seattle like The Sunset and Cafe Racer. 
Drop-in Class: Tue, AUG 8 | 3:30–5:30 PM  
This workshop explores the intersection of live music, dance and meditation practices inspired by Fox's performance group Gender Tender and his band Light Aloud. Meditations, scores for improvisation and live music will be a part of this workshop. The name Light Aloud comes from the name of a Gender Tender score Fox wrote that starts with meditating on a black and white image of police officers pushing a protester to the ground that was taken during the Stonewall Riots in 1969. The band continues to investigate the way image + sound + movement  intersect with dance, performance, queer and transgender history and contemporary QT life.
Born in 1989, NEVE grew up disabled, mixed-race, and queer on a river in the part of New Jersey where they drive trucks and horse-drawn wagons over the rolling green hills (Lenni Lenape). NEVE began dancing professionally in 1998 with the all-Black, Harlem, NY-based integrated dance company Def Dance Jam Workshop.
NEVE received their BA in dance and visual culture in 2012 from Hampshire College, and moved to the Bay Area to work with/in Sins Invalid, AXIS Dance Company, and queer porn in 2013. In 2014, NEVE met one of their life partners while on tour with cabaret Mangos with Chili, and moved to Seattle (Duwamish) to be with him more often in 2016. Here, NEVE has premiered two evening-length musical dance works in 2018 at Gay City Arts, and in 2019 at Velocity Dance Center.
NEVE is a 2020 Pina Bausch Fellow, a 2022 Arc Artist Fellow, and a 2022 Disability Ford Futures Fellow! Their latest major choreographic work, "Flora hereafter: how flowers survive" premiered in AXIS Dance Company's 2021 Home Season at Z Space in SF, and has toured to Frankfurt, Dubai, and New Jersey.
NEVE loves life, the delights and pains of embodiment and love, the sparkle-ache and promise of growth, the higher power inside all of us, the earth's lullabies and war cries, drinking color, and kissing/thinking/dreaming/learning/winning with their local and international queer family (especially their cat child Caravaggio).
NEVE believes in God(exxes), Collective Access and Liberation, Transformative Justice, Land Back, Right of Return, Reparations, Anarchism (in relationships and governance), the Loch Ness Monster, the Multiverse, the concept that all living beings are people, and
You. They are currently a contributing writer for the South Seattle Emerald, and collaborate with their confidante in arms, fellow Seattle multidisciplinary artist Saira Barbaric as themselves, and as Mouthwater. Stay tuned for news of the 2024 Mouthwater dance festival, which Mouthwater is producing as Velocity Dance Center Made in Seattle artists. @mouthwaterdance on IG and velocitydancecenter.org/mouthwater
nevebebad.com
Drop-in Class: Mon, AUG 7 | 3:30–5:30 PM
This is a contemporary improvisation for composition class centering the wisdom of Disability Justice and of Disabled ways of movement making. It is open to all! Utilizing their vast dance background in both western and global traditional and contemporary dance forms, including integrated dance and contact improvisation, NEVE will lead participants through an entirely access centered dance, play, and potential composition experience. While not walking isn't accessible to everyone, and we will talk through the ways to make this limitation work, participants will be encouraged to dance using their bodies, chairs, the walls, and the floor. Anything but upright traveling on two feet is what we will be exploring. Expect some floor barre, contact and improvisational games, and delicious prompts for creation. [photos by Michelle Smith-Lewis].
My name is Alice Gosti and I am an Italian-American immigrant choreographer, curator and hybrid performance artist who creates site-responsive performance rituals and live art installations that examine how history, politics and place enter the body and condition how we move and relate. I was born In Perugia, Italy to an American mother and an Italian father. Raised in a bicultural family of installation architects, my art lives and breathes the dualities existing within a multicultural environment.
I moved to occupied Duwamish and Coast Salish land in 2004 to study dance at the University of Washington. In 2018, alongside a team of collaborators, I launched MALACARNE, an experimental performance ensemble that relies on transparent and equitable partnerships with artists, community members and institutions in pursuit of social justice. Throughout my career I've been committed to building transformative performance rituals that fight reductive ideas regarding class, sexuality, gender, ability and ethnicity. I most recently received the Amazon Artist in Residency Award and in 2021, I received the Princess Grace Award, Choreography Honoraria, for my lifelong commitment to dance and centering immigrant realities.
I create work in direct relation to a region, its history and culture. And my work celebrates stories and landmarks without forgetting, appropriating or colonizing. I have mounted socio-political performance rituals that bridge history and memory with the architectural and emotional landscapes of: cathedrals, factories, fountains, military batteries, immigrant detention centers, waterfronts and other nontraditional performance venues. Through performance spectacles like "How to Become a Partisan," "Material Deviance in Contemporary American Culture," "Invisible Womxn" and "Bodies of Water," I've investigated fascism, unfettered capitalism, the othering of women and Seattle's complex relationship to water.
A thread through all of these projects is my goal to jumpstart critical imagination practices and foster meaningful place-based connections between artist and audience, and medium and messages.
I view art as a critical imagination practice. We need art to imagine the world we want to see.
Art is how we ensure that we still know how to imagine that which is not yet real, how we dream about the future.
Drop-in Class: Sat, AUG 12 | 3:30–5:30 PM
Telepathy (from Ancient Greek τῆλε (têle) 'distant', and πάθος/-πάθεια (páthos/-pátheia) 'feeling, perception, passion, affliction, experience')[3][4] is the purported vicarious transmission of information from one person's mind to another's without using any known human sensory channels or physical interaction. This is the definition that one can find on wikipedia. I both love and hate definitions. They imply that there is a right and a wrong. But they are always a great place to start. To destroy to build one-owns definitions.
This is 'fake telepathy' because I have never actually studied telepathy not I have the credentials or knowledge to teach it.
This is a series of exercises to play, question and wonder about togetherness as an embodied practice.
I've always wondered about non-verbal communication. How groups of dancers/movers/performers can get so clear and precise with communicating intention without talking.
Maybe it's not telepathy. Maybe it's magic. Let's be in this experiment together. In this experiment around togetherness together.
The workshop will begin with a warm-up – a ritual on being together, and will continue with a series of improvisational scores, experiments based on listening, opening, sharing and communicating all without using words.
Karen Nelson continues to inhabit a crossroad of dance improvisation in the US' Pacific Northwest and abroad. A longtime dance explorer, teacher, maker, touring performer, author/contributor to Dancing with Dharma and Contact Quarterly, she has been a mutator of the form Contact Improvisation (CI) since 1977. She co-founded mixed-ability experiments Dance Ability and Diverse Dance Research Retreat and integrates Material for the Spine (Steve Paxton) and Tuning Scores (Lisa Nelson) into her practice along with interrogating whiteness and intersectionality within her own embodiment and larger community.
Drop-in Class: Mon, AUG 7 | 9:30–11:30 AM
More information coming soon!
Alyza DelPan-Monley (they/she) believes in the expressive power that can be accessed in the body through movement. Known for their embrace of whimsy, quirky non-sequitors and esoteric theatricality, they take inspiration from physical theatre, clowning, puppetry, cartoons, and a myriad of movement styles. As a movement designer and choreographer, their work has been presented at Cafe Nordo (Violet's Attic, Jitterbug Perfume), Washington Ensemble Theater (Teh Internet, Revolt. She Said. Revolt Again., Straight White Men, Dance Nation), and ArtsWest (Office Hour, The Last World Octopus Wrestling Champion) and at 5th Avenue Theatre (ASTH, Sweeney Todd). They perform and collaborate regularly with Salvage Rituals and they are a company member and dancer with MALACARNE. Alyza is Velocity Dance Center's Curating Artist in Residence through September 2023. As a mixed-race queerdo 2nd gen immigrant, they are always thinking about the liminal identity and the assumptions made on the perceived body, and how performance can both expand and restrict the possibilities of legibility. They strive to participate in and build processes where everyone feels like they can exist in their fullest selves by cultivating and celebrating every bodies' unique form of expression.
Helena (she/her/hers) is a multidisciplinary artist focused on art as process, rather than product. As an experimenting ground for ideas, emotions, and beauty, performative arts and contact improvisation have been an integral aspect of Helena's identity and curiosity for the past 5 years. She finds inspiration in nature and in the subtle complexities of human relating. Alongside improvisational arts, Helena composes poetry and music. She is currently based in Seattle, Washington, USA, but has her roots in Asia.
with Alia Swersky
Mainstage Theater
The Opening Jam will be just that…An Opening / A Opportunity to Begin Again and Again…Alia will guide participants in an opening score to meet & mingle which will then lead us into Open Dancing. This is not specifically a Contact Jam, but all styles and desires are welcome with awareness of consent always in practice. Come as you are. Meet yourself & meet one another. We will see what collaboratively emerges.
MAINSTAGE
Enter Anytime Jam with Karen Nelson
Enter Anytime Jam will start with group scores of 1 minute solos and evolve duet and ensemble interactions that based on individual dancers' appetites and consent may or may not include touch or weight — powered as well by live vibes from wonderous musicians cellist Lori Goldston and mgdangam player Doug Mackenzie.
STUDIO
Open Jam
This Open Jam is a non facilitated space with no music for Participants to jam.  This space is not centered on Contact Improvisation but contact is welcome.
MAINSTAGE
Poetry Jam with Ryuta Iwashita
Poetry Jam : a playful, poetic arena where texts become the landscape as they travel in and out of our bodies as our partner. There will be no music, but there will be a microphone, a stand and a sound system.
STUDIO
That's A Handful! Research Jelly Jam with Alyza Delpan-Monley
Alongside the Mainstage Jams, CAiR artist alyza will be facilitating an explorative space as part of their research for their upcoming show That's a HANDFUL!
MAINSTAGE
Seattle Jam with Helena Zhao
This will be a contact improvisation open jam, with a facilitated warm-up focused on tonality, listening, and support. Physical touch within duets, trios, and ensemble work is possible. It is also possible to engage in this jam with no physical touch. There may occasionally be music if the moment calls for it, and sounding by dancers is welcome and encouraged.
STUDIO
Open Jam
This Open Jam is a non facilitated space with no music for Participants to jam.  This space is not centered on Contact Improvisation but contact is welcome.
aka THE DREAMACHINEHAPPENING
with Light Aloud
Mainstage Theater
A dance + sound + light show Happening inspired by the performance art of the 1950s-1960s (Alan Kaprow coined the term) and an object called the dreamachine-a stroboscopic flicker device viewed with closed eyes that produces visual stimuli and hypnagogic states (aka relaxation) created by Brion Gysin and William S. Burroughs's. This Happening will feature music from synth punk psychedelic band Light Aloud and special guests. Come to dance (scores for improvisation offered by Fox or do your own thing); come to watch (visuals galore); come to meditate (close your eyes for the dreamachine to take effect); come to connect and chill (a/c in august yes).
Open Jam
Mainstage Theater
This Closing Open Jam is a non facilitated space for Participants to jam on the final day of the festival. This space is not centered on Contact Improvisation but contact is welcome.