July 12- Aug 1
Strictly Seattle ONLINE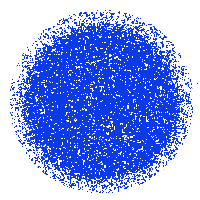 EMBODIMENT / COMMUNITY / GROWTH
Strictly Seattle Online is a three-week virtual gathering ground for dancers of all levels and backgrounds. The program is being designed in real-time by Seattle to offer space to move and process together through an embodied practice. You can choose from a full schedule of daily classes, creative workshops, and opportunities to engage in dialogue. This festival is a chance to cultivate resiliency by committing to a daily practice and integrating your thoughts, emotions, and experiences with your body.
For the past 24 years, Strictly Seattle was structured as a fully immersive festival that culminated in a final performance. In response to shifting needs, Strictly faculty and staff have opted for a more open framework to allow you to choose your own adventure.
Instead of specific tracks, you can design your own festival experience by mixing and matching four different daily technique classes, three week-long creative process classes, and one three-week hip-hop intensive.
Check below for a full list of offerings.
faculty + CLASS INFO
One of the things that makes Strictly so special is the team of artists dancers get to study and dance with. Learn more about your teachers and classes by browsing the bios below!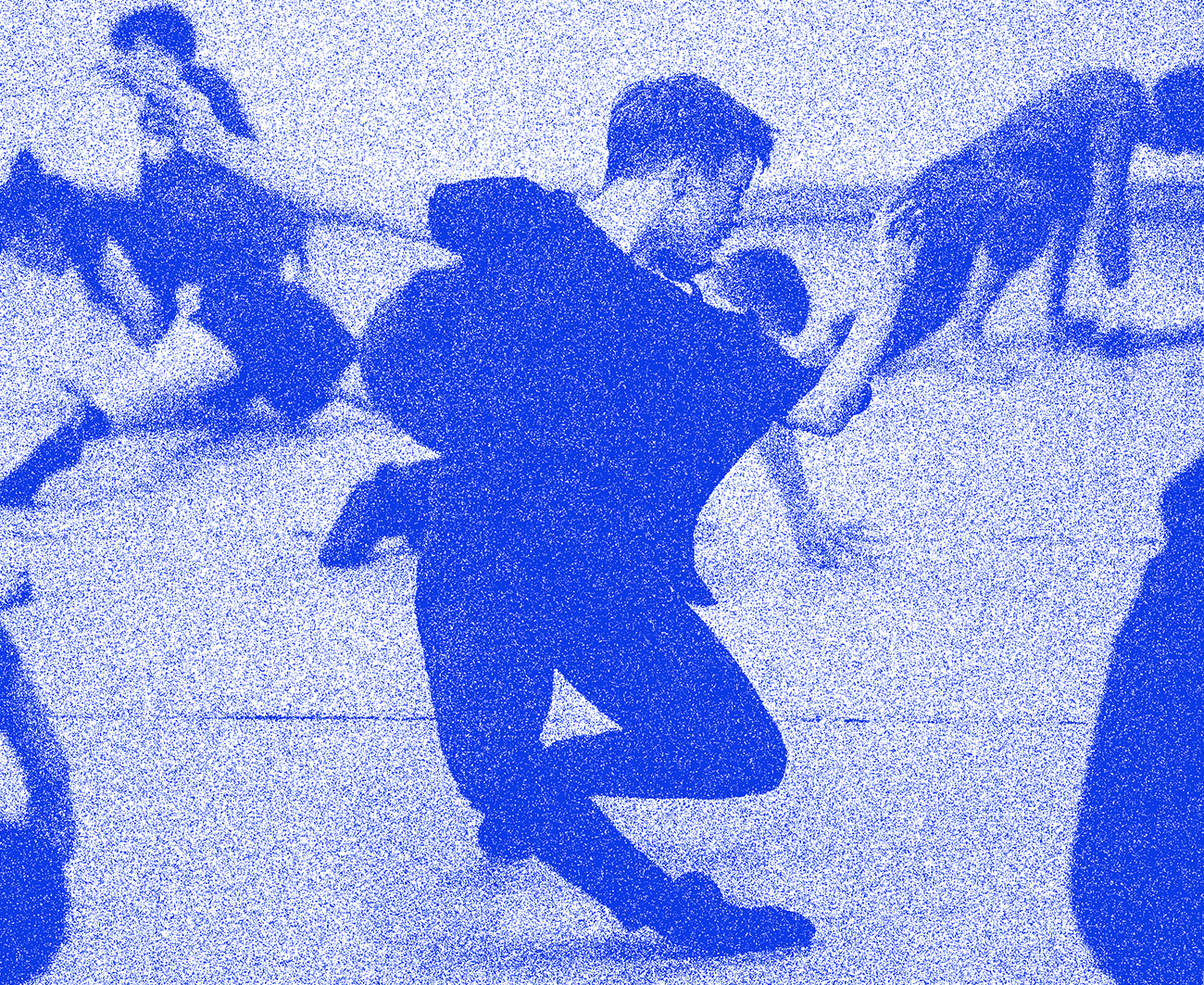 Alyza DelPan-Monley
MAKING ROOM
Access the expressive facilities of your body. Class will begin with an imaginative body exploration embracing our unique locations, spend time activating the curiosity in our body parts, and culminate in a full body dance combination.
ABOUT THE ARTIST:
Alyza DelPan-Monley (she/they) is a Seattle-based dancer and choreographer, seeking to brighten her surroundings with splashes of whimsy, human connection and goofy possibilities. She loves dancing in every context and is always excited to find the unexpected places dance can show up or the synthesis that happens when you begin with movement as your access point. Known for their quirky non-sensical non-sequiturs and character-ridden theatrics, Alyza believes that dance can burst bubbles and repurpose awkward into awesome. Learn more
Ron Gatsby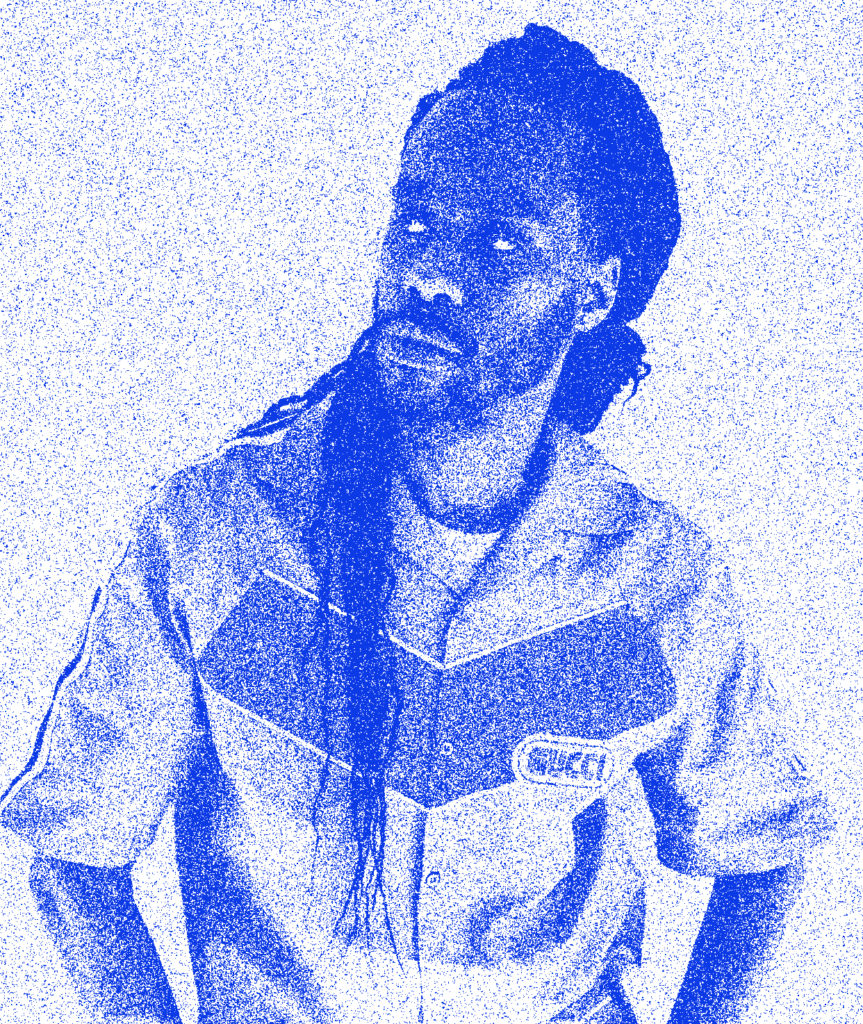 Commercial Jazz/Funk
Jazz
Funk
/Commercial is a fierce, powerful, and dynamic dance style. It takes elements from Hip Hop and 
Jazz
, combining them with club/street styles such as House, Voguing and Waacking to create the choreography most commonly found in music videos and live performances.
This open-level class focuses on foundational movements such as isolations, flexibility, and syncopated movements in addition to helping dancers develop performance quality needed to take their dance goals to the next level.
If you've ever dreamed of enhancing your performance skills, dancing like your favorite artist, or expressing your inner dance-star, this class is for you. 
ABOUT THE ARTIST:
Ron Gatsby (he/him) is a dancer, teaching artist, and choreographer. He is the Artistic Director/Choreographer of Seattle-based performance collective The Purple Lemonade, which he founded in 2016. Locally Ron's work has been seen at Seattle PrideFest, Seattle Art Museum's SAM Remix, Seattle Repertory Theatre, and Pacific Northwest Ballet. His commercial choreography credits include Alexander McQueen, Charlotte Tilbury, Kate Moss, and St. Germain, among others.
Natascha Greenwalt
Approaching Ballet through GYROTONIC®
It was while training with LINES Ballet that Natascha first experienced the GYROTONIC EXPANSION SYSTEM® method and fell instantly in love. This uplifting mind-body practice allows movers of all levels to find strength and length within the body and spine by opening energy pathways, stimulating the nervous system, increasing range of motion and improving strength through movement efficiency. Grab a mat, chair, some weights (or full water bottle or can of beans), and a thera-band (or a pair of tights/leggings), we will move through a modified tower class and ballet barre.
ABOUT THE ARTIST:
Natascha Greenwalt (she/her) is a Seattle based performer, teaching artist, choreographer and GYROTONIC® Instructor. In 2005 she graduated magna cum laude from Cornish College of the Arts as a Kreielsheimer Scholarship recipient and has performed with companies such as Spectrum Dance Theater and House of Verlaine. She has received choreographic commissions from Ballet Bellevue, Western Washington University, and Cornish College of the Arts. She teaches ballet at Exit Space: School of Dance, Dance Fremont and has served as a guest instructor for Whitman College SDL and the Montana Dance Arts Association, DANCE This and Velocity Dance Center's Strictly Seattle. This year marks Coriolis Dance's 12th season for which she is the co-artistic Director and co-founder along with Christin Call.
Together they have commissioned and created works for eight fully self-produced shows that curate a larger vision of the capabilities of ballet as an artistic medium with inherent technical rigor. In the 35+ works in its repertoire, Coriolis uses ballet technique as a self-aware vocabulary that, through manipulation and molding, is contextualized with contemporary issues. Through her work on Coriolis she has received numerous choreographic residencies and awards. Most recently her work Danses des Cygnes was co-produced through Velocity Dance Center and featured in Dance Magazine. Natascha continues to explore matters of the heart through emotionally driven technical contemporary ballet.
Noelle Price
Afro-Contemporary
Let this class be an exploration of African Dance principles and its interaction with European diasporic pathways. Together we will release the need for bound structure, exhaust ourselves in grounding rhythms, and prepare for the energetic return of our abandoned vitality.
Noelle Price uses the term Afro-Contemporary as a reference to students seeking to understand the classes' foundational influences. While Noelle is not an African dance teacher, she herself recognizes the ways diasporic movement presents itself in her dance philosophy and chooses to acknowledge this in the classification of her class.
ABOUT THE ARTIST:
Noelle Price (she/her) is a contemporary creator originally from Detroit MI. Price received her Bachelor of Arts in Dance from Western Michigan University (WMU) in Kalamazoo MI where she established the Art for Change Scholarship through the Black Arts and Cultural Center, and developed thePLATFORM, an annual show presenting community artworks.
Since relocating to Seattle WA in 2015, Noelle has performed with Karin Stevens Dance Company 2016-17, set work in festivals Full Tilt (Evoke Productions), Men in Dance Adjudicating Showcase, Tint Dance Festival and performed for the 2018 premier of Beautiful Carcass, a Maya Soto and Nico Tower collaborative project among other things. Price self-produced an evening-length work titled An Ode to Marlin and wrote/performed her first one-woman play Death and Other Rude things both in 2016. 2019 her evening-length work Remember Me Young received a Seattle Dance Crush Award for its commitment to advocacy.
Lex Ramirez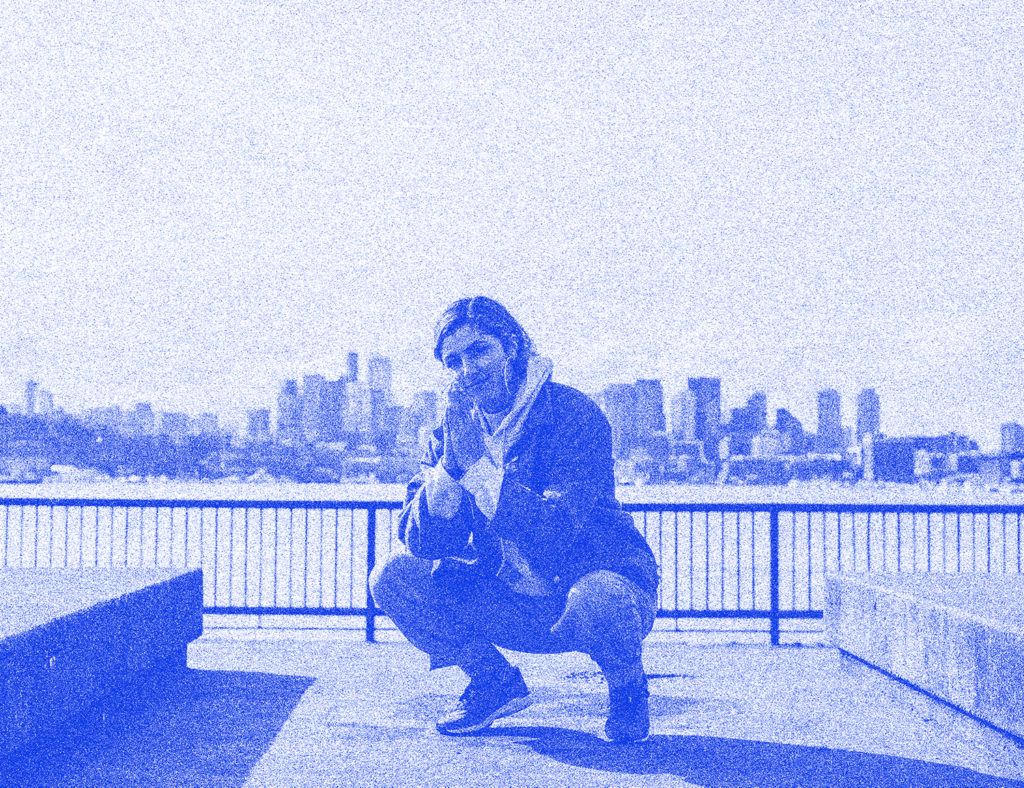 Hip Hop Choreography: Seattle Music Series
This class mixes elements of hip hop foundation, social dance and personal style to create a short, fun combo to local Seattle music. The goals of this class are to provide a comfortable, supportive space to get you moving and introduce you to the local talent we have right here in Seattle!
ABOUT THE ARTIST:
Lex Ramirez (she/her) is a teaching artist, performer and choreographer from Oakland, CA and has been living in Seattle for 7 years. Her main mission is to make dance accessible and less intimidating to all people so that they can experience the joy of movement. It is important to her to cultivate a fun, supportive community where dancers of all experience levels can thrive! Lex has been choreographing for the past 15 years. Her experience includes teaching at Salsa N' Seattle for the past 5 years, leading Drop Squad, a crew open to dancers of all experience levels, choreographing for local Seattle artists, running an all-girls hip hop and social justice program at Denny and Aki Kurose Middle Schools, organizing affordable community dance workshops in the summer and providing a platform for new instructors to gain teaching experience. Lex also works as both a teaching artist and coordinator for Seattle Theatre Group, involved with programs such as Dance This, AileyCamp, Disney Musicals in Schools and the STG Dance Season.
Zoe Scofield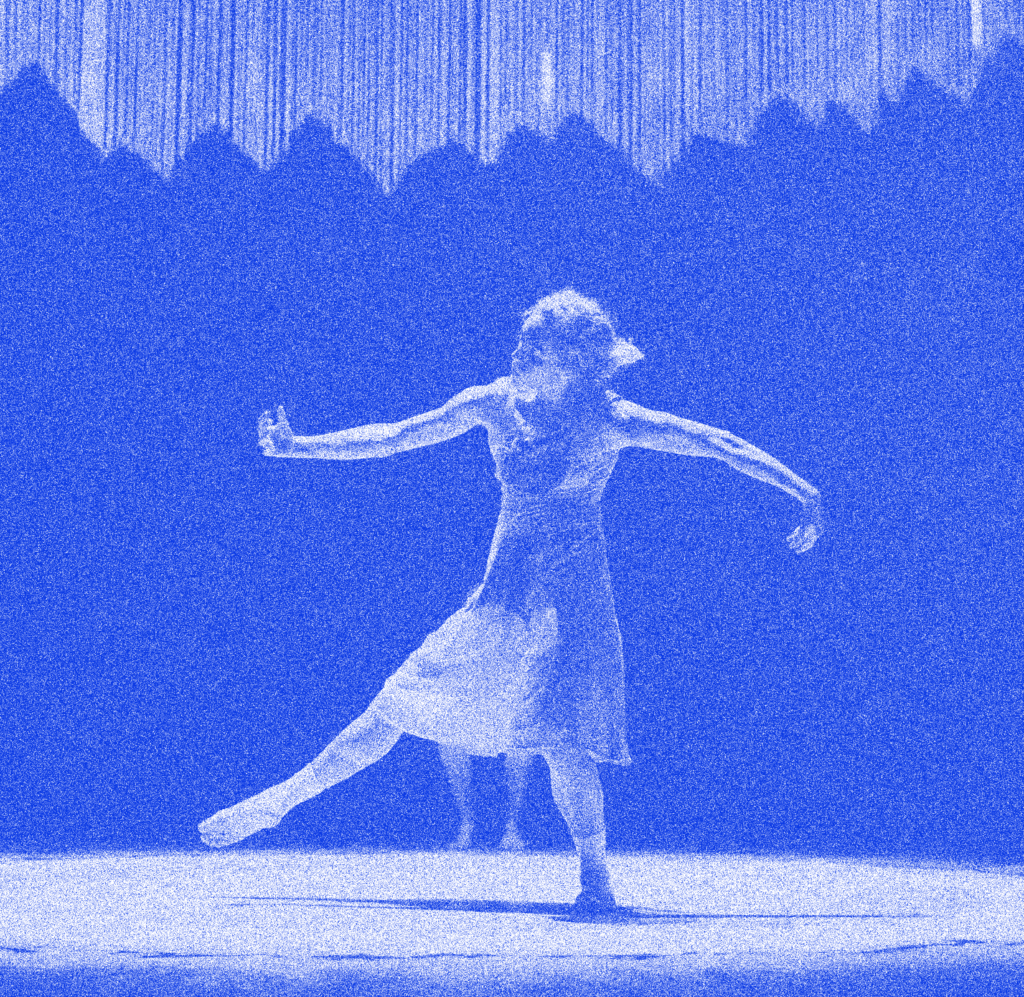 Technique as a Vehicle
This class explores breath, length, spatial awareness, and rhythm, finding line through dynamic opposition, and using weight for sequencing and coordination. This class uses imagery and sensation to go deeper into how each dancer's body can utilize the tools of technique's structure. A contemporary approach to modern technique. We combine musicality, visual and physical metaphors in both improvisation and structured forms as a vehicle to surprise and further each dancer's potential.
This approach to technique as a dynamic movement practice allows dancers to find their unique physicality and move beyond how movement looks and towards how it functions for them; giving them agency, expanding their physical toolbox and connecting dancers to their fullest potential. It is my desire to help participants foster a body that is available, aware and in command of its senses, intuition, and physicality. For dancers with about 2 years of technical training/experience in any form.
ABOUT THE ARTIST:
2015 Guggenheim Fellow ZOE SCOFIELD is a dance and visual artist based in Seattle Washington since 2002. In 2005 Zoe began working with video and visual artist Juniper Shuey on video, photographic and dance collaborations shown in visual art galleries, museums and theaters. They have been commissioned and presented by national and international arts centers such as, On the Boards, PICA, Trafo House of Art, Dance Theater Workshop, Bates Dance Festival, NYLA, Spoleto Festival, Jacob's Pillow, Institute of Contemporary Art Boston, Body Festival (New Zealand), Yerba Buena Center, Columbia College Chicago, DiverseWorks, The Frye Art Museum, the MET Museum, NY Philharmonic and many more. They have taught workshops and given lectures on dance, photography, collaboration and installation throughout the US and internationally. Learn more
Gilbert Small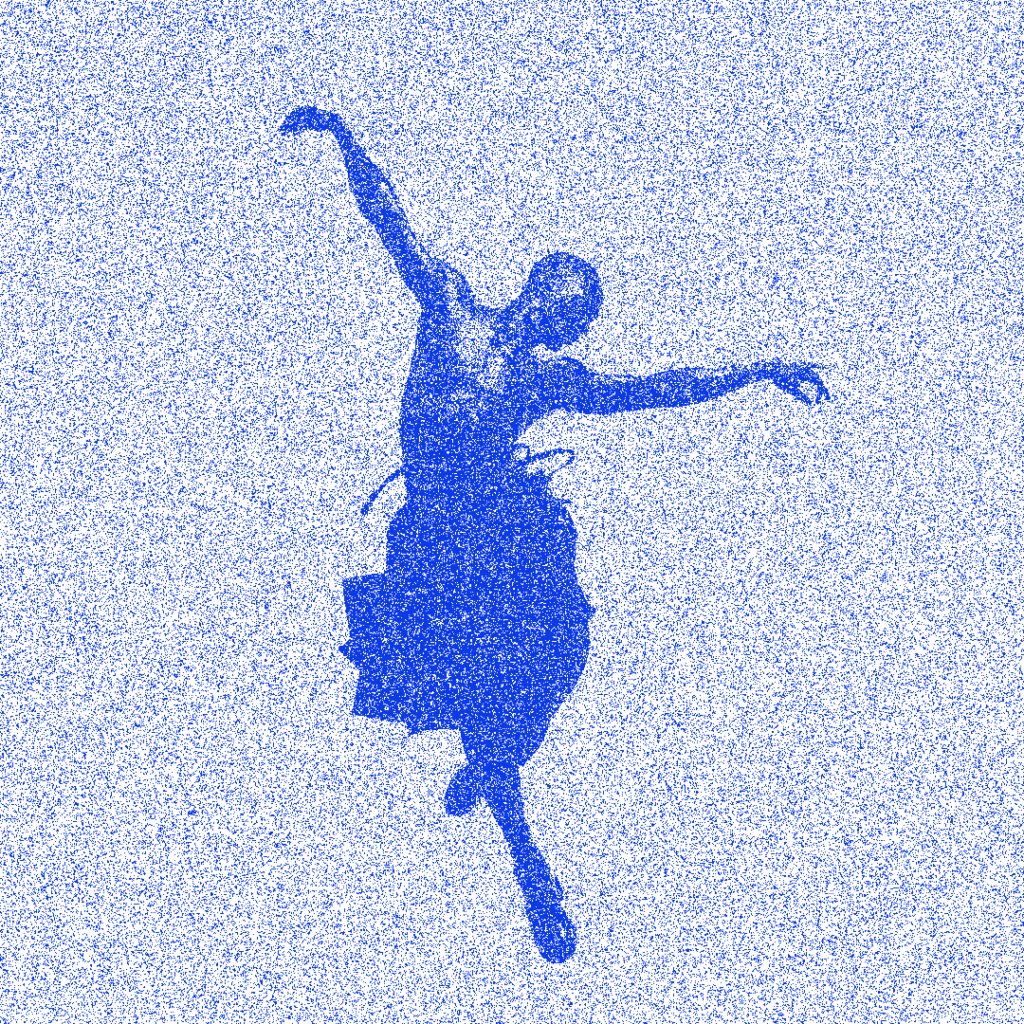 Ballet
A traditional ballet class, using imagery and sensation to provoke a deeper, more visceral experience. This class is aimed to get us out of our heads and into our bodies.
ABOUT THE ARTIST:
Born in Baltimore, Maryland, Gilbert Small started his professional ballet training at the age of 10 at the Baltimore School for the Arts. He has studied at various programs in North America and Europe. After graduating from the Baltimore School for the Arts, he continued his studies at the Conservatory of Dance at Purchase College. While at Purchase, Gilbert was given the opportunity to study abroad at Codarts in Rotterdam, Netherlands. He has performed with Toronto-based ProArteDanza as well as New York-based A.I.M, The Dash Ensemble and Sidra Bell Dance New York. Gilbert is in his 10th season with Ballet BC. The last 2 years he's been a guest artist with the company and also collaborating with them as a Rehearsal Director. Gilbert is also a collaborator with Seattle-based zoe | juniper.
Lavinia Vago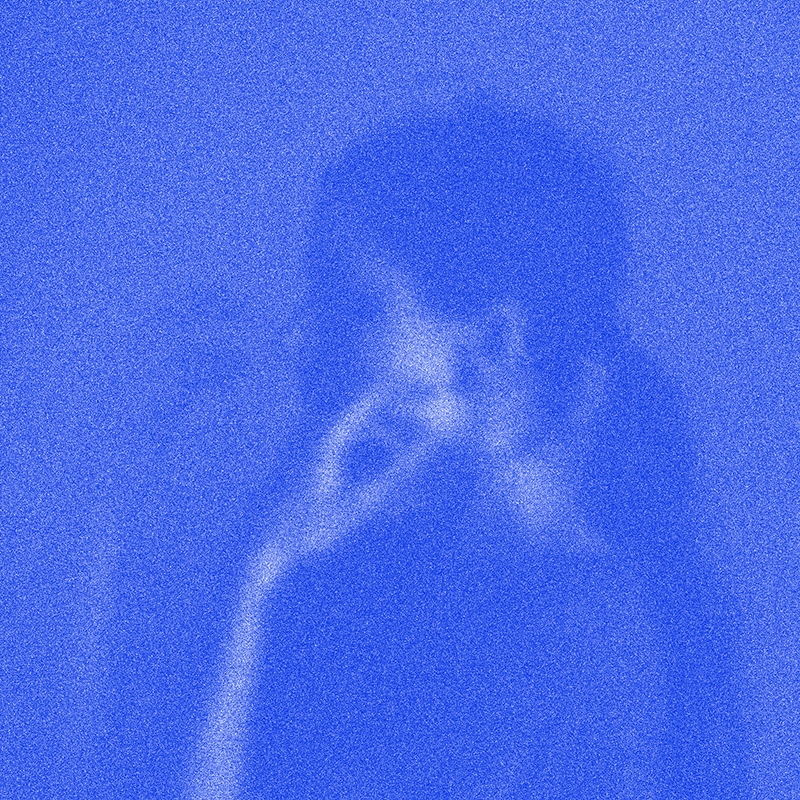 Redefining Technique: a contemporary practice
We will accept the framework of technique as a healing practice: a grounding practice for your body in connection to the floor. We will discover our physical knowledge together while rethinking space in the current moment, and how our bodies choose to move inside of it. We will create time to be, to feel, to move, to stay still, to exhaust ourselves alone but together. Music, instincts, and imagination will be our guides to create a safe space to exist in dance: this is our technique. Anything is possible here.
ABOUT THE ARTIST:
Lavinia Vago (she/her) is a dance artist, performer, maker, collaborator, educator and mentor based in Seattle working between NYC, Montréal, Berlin and Vienna. She has created, performed and toured with Loni Landon, Vim Vigor, SBDNY, Saint Genet, RUBBERBAND, Kate Wallich + The YC, and most recently Tianzhuo Chen. Lavinia researches, explores, attempts and creates solo works (Seattle Art Museum, Velocity Dance Center, Base Experimental Arts + Space). As an educator she teaches, guides, and investigates improvisational contemporary practices, technique, floorwork, Dance Church®, the RUBBERBAND Method and Dance for People with Parkinson's Disease. www.laviniavago.com
Fox Whitney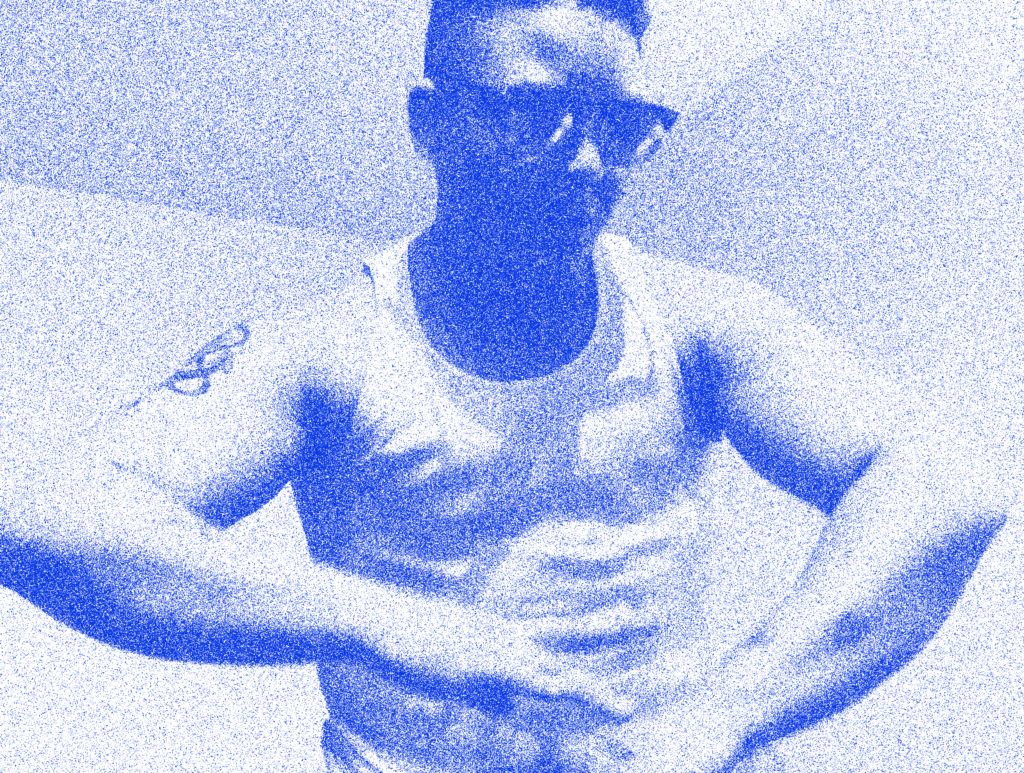 Morning Yoga + Moving Meditations
Bring a sense of clarity and ease to your morning with this practice intended to power you up for the day ahead. In this class Fox blends Hatha and Iyengar style yoga, strengthening exercises, and breath-focused moving meditation practices. Fox will guide you through sequences intended to build strength and flexibility in the body and ease in the mind using an alignment centered approach. Honor the body of the day while learning pranayama (breathing techniques), asana (poses), and meditations that happen in motion and stillness. Traditional seated, standing and supine postures, balancing poses, gentle inversions, and Fox's favorite meditation techniques will be utilized to welcome the transformative power of a new day into your life.
ABOUT THE ARTIST:
Fox Whitney (he/him) is the architect/choreographer behind Gender Tender, an interdisciplinary performance project based in Seattle that centers his queer and transgender point of view. He creates experiences that investigate the nature of queer relationships, trans histories, and the surreal nature of transformation and center his queer black mixed transgender point of view. Gender Tender engages a team of artists trained in Fox's unique methods modeled on sports teams, cults, sitcoms, and riots. He has performed in work by Morgan Thorson, Gabrielle Civil, Vladimir Kremenović, Keyon Gaskin, and Malic Amalya. His most recent project MELTED RIOT, a queer meditation inspired by the Stonewall Riots of 1969 was presented by Velocity Dance Center on the 50th anniversary of the riots in 2019. Fox is a dancer and choreographer with a focus on improvisational, somatic, and contemporary choreographic methods. He is a certified yoga teacher and trained at the Yoga Center of Minneapolis.
Tracey Wong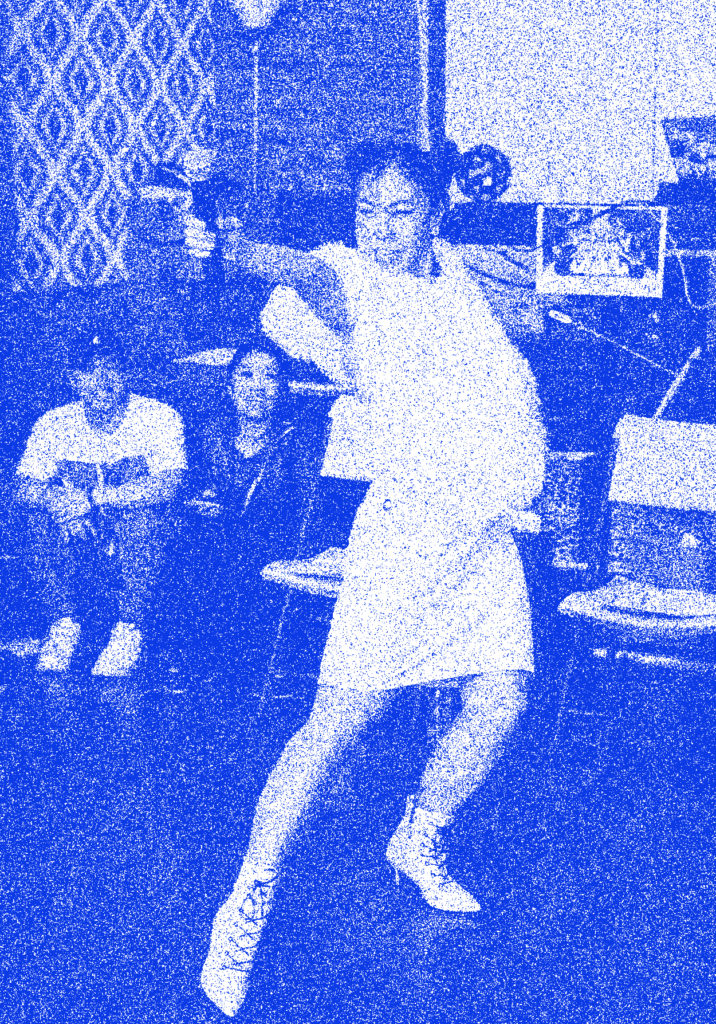 Waacking Workshop
Waacking/ Whacking is a club-style dance originating from LA's underground disco scene in the 70s by the gay Black and Latinx community. We will be going over the basic elements in Waacking – Waacking/Whacking, punking, and posing through exercises (guided freestyle), drills, and will be diving deep in connecting with ourselves and our peers. We will allow ourselves to witness and allow ourselves to be witnessed in class, and will also learn more about the culture and the history that is beautifully and deeply rooted in this dance.
ABOUT THE ARTIST:

Tracey Wong (she/her) is a queer Chinese-American dance artist, dance educator, and community space creator. Born and raised in Duwamish Territory, Seattle, WA, Tracey is in full commitment to cultivating constant and blossoming spaces of collective healing and empowerment for womxn, LGBTQ+, and BIPOC communities in the Seattle area and globally. She is a life-long student in learning how to decolonize and dismantle anti-Blackness within herself and her AAPI community through radical action.
Additionally, Tracey is the Director of Malicious Vixens, an all-Asian American womxn performance collective who showcase globally. They seek to create impact with work that honors their own ancestral lineages and histories as well as the African diaspora dance forms of which they are guests.
As a proud member of her community, Tracey continues to travel and rep her city through judging, performing, teaching, and competing globally.
Jaret Hughes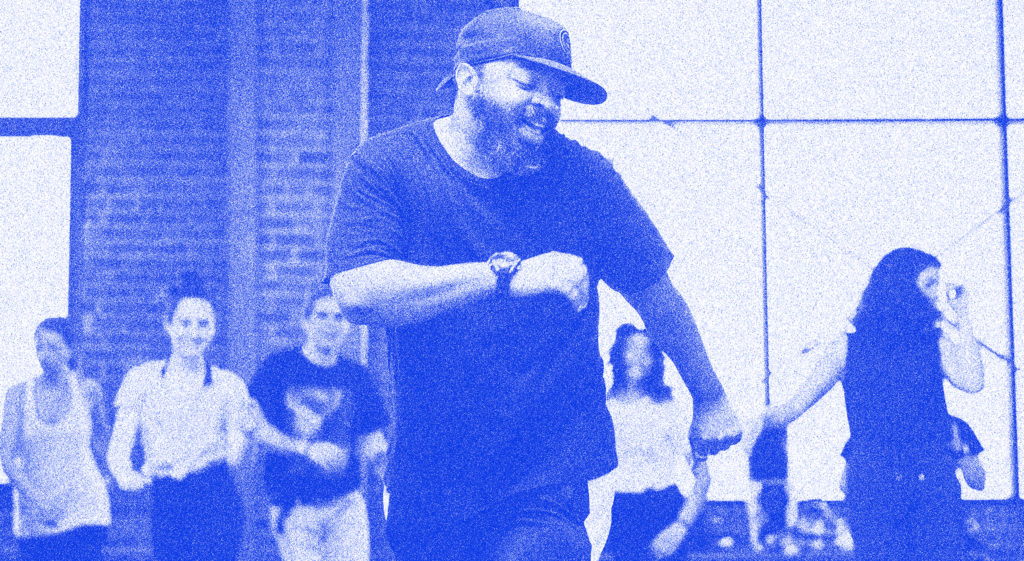 Beginning Hip Hop
Learning the basic fundamentals of hip hop while creating a routine with some new and old skool flare for the performance. Warm-up, conditioning, and progressions across the floor are just some of the tools included to help you get ready for the stage!
ABOUT THE ARTIST:
Jaret Hughes has 14 years of dance experience, with Hip Hop being his specialty along with training in Modern, Jazz, Ballet and African. Choreography credits include the L.A. Clippers Spirit Dance Team (guest choreographer), Seattle Supersonics Dance Team for 5 years, founder of 2wisted Elegance from Seattle and LA's debut of 2wisted Elegance with the help of his good friend Joey Cooper, Modazz Competition Teams at Elizabeth's Dance Dimensions, co-choreographer and dancer for EVE in LA, and assistant choreographer / assistant Artistic Director for the "Invitation Feedback" video contest submission for Janet Jackson. Performances include: Seattle's Kube 93's Summer Jam for 3 years with Twisted Elegance, which included sharing the main stage with artists such as Destiny's Child, Ginuwine, Busta Rhymes, Blackstreet, Naughty By Nature and many more. Jaret has shared his choreography expertise with various high school and college dance teams throughout Washington, California and Idaho.
CREATIVE PROCESS INTENSIVES
Alyza DelPan-Monley
DESCRIPTION:
This rehearsal process explores how to activate our minds more while moving, and our bodies more while thinking. As we continue to interface through screens, I find myself in static states while I'm reading or in Zoom meetings. I focus solely on my front-facing body that is viewable to the frame. But as multi-dimensional curious being, how do we continue to access our expansiveness and curiosity – internally be exploring ourselves, and externally by compassing our relation to the external world.
Each day in this project, we will go on an audio walking guided movement practice, taking ourselves outside into stimulating spaces, while further stimulating ourselves with curiosities and thoughts from the audio-guide. We'll play and wonder and metabolize information with our dancing bodies, as we lean into the ripe state of the unknown, and know that there is movement even in uncertainty and there is a lot to be learned from asking your body to be in space, in motion, and in critical thought.

ABOUT THE ARTIST:
Alyza DelPan-Monley (she/they) is a Seattle-based dancer and choreographer, seeking to brighten her surroundings with splashes of whimsy, human connection and goofy possibilities. She loves dancing in every context and is always excited to find the unexpected places dance can show up or the synthesis that happens when you begin with movement as your access point. Known for their quirky non-sensical non-sequiturs and character-ridden theatrics, Alyza believes that dance can burst bubbles and repurpose awkward into awesome. Learn more
Alice Gosti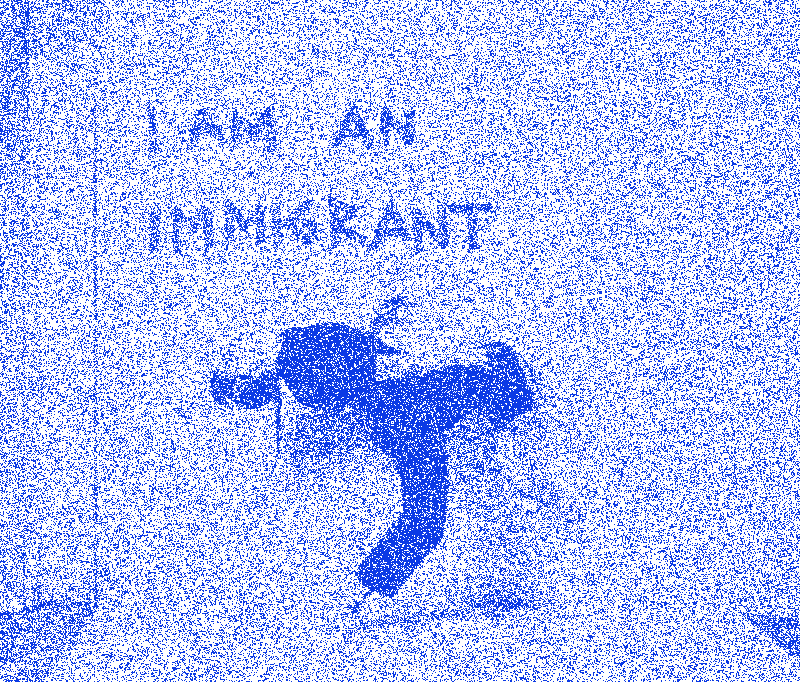 LIMINAL
What if the world was our stage? What if our houses were our stages? Our rooms, our bathrooms, our closets? What if we used the ramps, staircases, cornices, archways. At this moment live concert dance can't happen. How do we conceive and create material in direct response to the space we are in, the atmospheres and the landscapes that this architecture holds in itself? We will explore looking at the difference between integrating movement into a place and creating movement inspired by the space. During this workshop/class, I will be sharing with you not only strategies and ways to work site-specifically but also ways to create new memories and find magic in those spaces we think we know very well.
For the last couple months our houses, our homes, our intimate spaces have become public.
How do these private spaces, intimate spaces, personal spaces become performance spaces?

ALICE GOSTI (she/her/hers) is an Italian-American Immigrant choreographer, hybrid performance artist, curator and architect of experiences, working between Seattle and Europe since 2008. Gosti's work has been recognized with numerous awards, commissions and residencies including being a recipient of the 2012 Vilcek Creative Promise in Dance Award, the 2012 ImPulsTanz danceWEB scholarship, the 2015 inaugural Intiman Theatre's Emerging Artist Program as a Director and Velocity's 2015 Made in Seattle Artist, NEFA's National Dance Project 2016 and of the inaugural Italian Council Grant from the Italian Minister of Culture (MiBACT). Gosti's work has been commissioned and presented nationally and Internationally in universities, theaters, museums and galleries. Dance Magazine has described Gosti's work as "unruly yet rigorous, feminine yet rebellious, task-like yet mischievous." http://gostia.com  
Zoe Scofield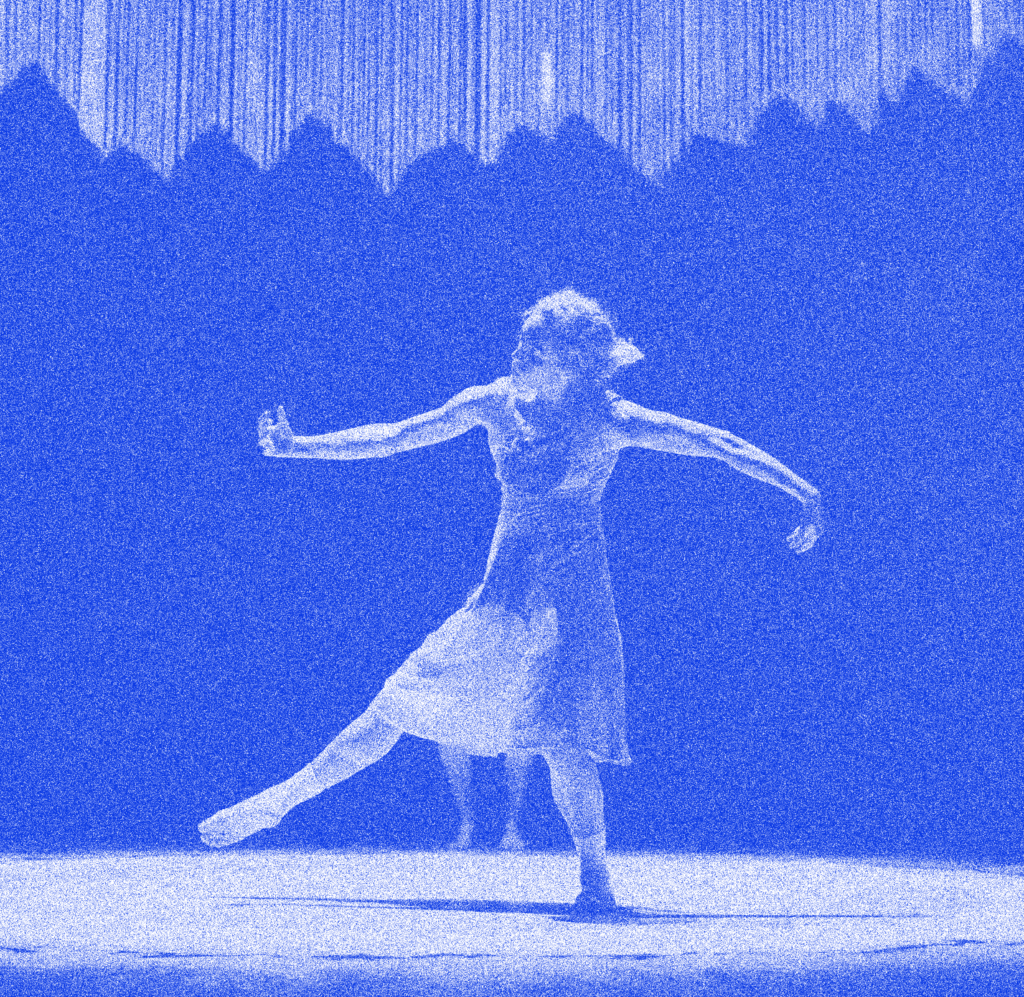 DESCRIPTION:
Zoe's creative process is centered around her interest in "future ancestors". What are we creating now that will shape the ancestors we will be for our future selves and communities? We will explore dance as a way of world-making that moves through practice to embodied reality.
Participants will be working within a dynamic physical range and experience- building on their bodies' knowledge and unique set of expressions. We will be approaching world making in / with our bodies, technology (whatever you have access and comfort with), and intangible objects and artifacts that we will use to create an environment wherever we are. The process will include bringing in the work of other artists who inspire us, daily drawing, collecting, mapping, movement, and creating practices that we will share with each other. Practices could include costume making, make-up, collage, painting, drawing, sculpting, photography, walking practice, and of course- dance!
Visiting guest artists will join our classes throughout the week to talk about their work as it relates to world-making, historically, and currently. Guests include artistic luminaries Bebe Miller, Liz Lerman, Sara Brown, Raja Feather Kelly, and Jaamil Kosoko.
Participants should have access to space that they are able to move in (doesn't need to be large.), and some amount of wall space for drawing.
ABOUT THE ARTIST:
2015 Guggenheim Fellow ZOE SCOFIELD is a dance and visual artist based in Seattle Washington since 2002. In 2005 Zoe began working with video and visual artist Juniper Shuey on video, photographic and dance collaborations shown in visual art galleries, museums and theaters. They have been commissioned and presented by national and international arts centers such as, On the Boards, PICA, Trafo House of Art, Dance Theater Workshop, Bates Dance Festival, NYLA, Spoleto Festival, Jacob's Pillow, Institute of Contemporary Art Boston, Body Festival (New Zealand), Yerba Buena Center, Columbia College Chicago, DiverseWorks, The Frye Art Museum, the MET Museum, NY Philharmonic and many more. They have taught workshops and given lectures on dance, photography, collaboration and installation throughout the US and internationally. Learn more
Nia-Amina Minor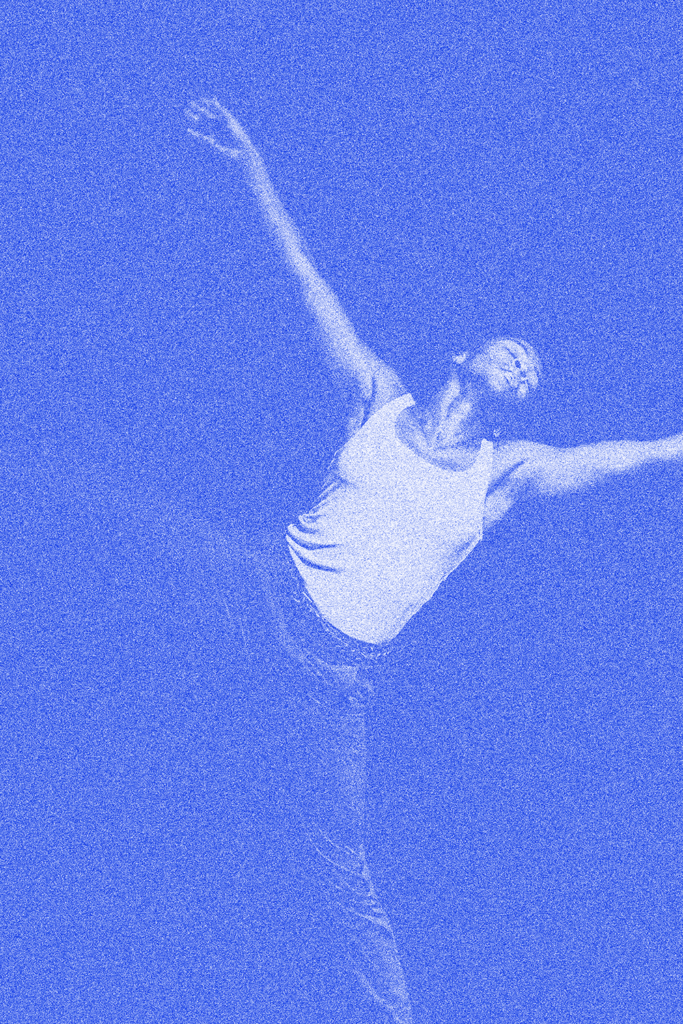 The Move: Experiments from Inside the Groove
Dive into contemporary approaches to movement through groove + musicality, technical exploration, and choreography.  Class is informed by historic and current movement practices including Black social dance, improvisation, floor work, and modern technique.  As an experiment in groove, we'll move together even though we're apart.
ABOUT THE ARTIST:
Nia-Amina Minor is a movement artist and dance educator from South Central Los Angeles. She studied at the Debbie Allen Dance Academy and received her BA from Stanford University. Nia-Amina holds her MFA in Dance from UC Irvine. Her work has many disciplinary points of interest focusing on the body in social, political, and digital contexts. Through dance, Nia-Amina converses with black realities and investigates the intersections of movement, memory, and rhythm. She is a co-founder of No)one Art House, a multi-disciplinary collective that creates artistic experiences throughout Los Angeles under the guiding philosophy: "Not the Efforts of One." Nia-Amina is in her 4th season with Spectrum Dance Theater and holds the position of Company Dancer as well as Community Engagement Artist Liaison.
Maya Soto
Intermediate Modern
This class cultivates flow, momentum, and healthy body alignment while exploring fall, recovery, rebound, suspension, and spirals. Structured contemporary practice is paired with playful exploration. Exercises incorporate ideas from laban/bartenieff as well as release and counter technique principles. Class culminates with fun, challenging phrases and creative tasks that emphasize rhythmic dynamics and artistic expression.
ABOUT THE ARTIST:
Maya Soto is a choreographer, performer, and award-winning arts educator. She is a member of Catapult Dance Company and a successful independent artist. She is a recipient of the Velocity Dance Champion Award (2014) for significant contribution to Seattle dance. Her vast body of work includes concert performance, movement installations, dance for theater, and for film. Athleticism, embodied movement and rhythmic dynamics are pillars of her work. She brings together classical dance training and a sense of play and entertainment. She has created and produced seven evening-length shows over the last 13 years. Her choreography has been featured in every major dance festival in the Northwest including OTB/Northwest New Works Festival (SEA), BOOST Dance Festival (SEA), Pacific Dance Makers (PDX), Seattle International Dance Festival (SEA) and Conduit's Dance+ Festival (PDX). Maya is originally from the Portland area and has been calling Seattle home since 1999. Over the years, she has worked with many notable artists/companies including Amy O'Neal, KT Neihoff, Sandstrommovement, and LeGendre Performance Group. From 2003-2012, she co-directed a collaborative dance company, Northwest Dance Syndrome. Passionate about arts education, Maya teaches weekly modern technique classes at Velocity Dance Center and is on faculty at the Northwest School and Exit Space School of Dance. She has taught at Cornish College of the Arts, Bellevue College, The International Ballet School and Seattle International Dance Festival's intensive program – The Threshold Institute. She is currently a teaching artist for Seattle Theater Group, Disney Musicals in Schools and the EMP Museum. Maya is a graduate of Cornish College of the Arts.

Wanjiru Kamuyu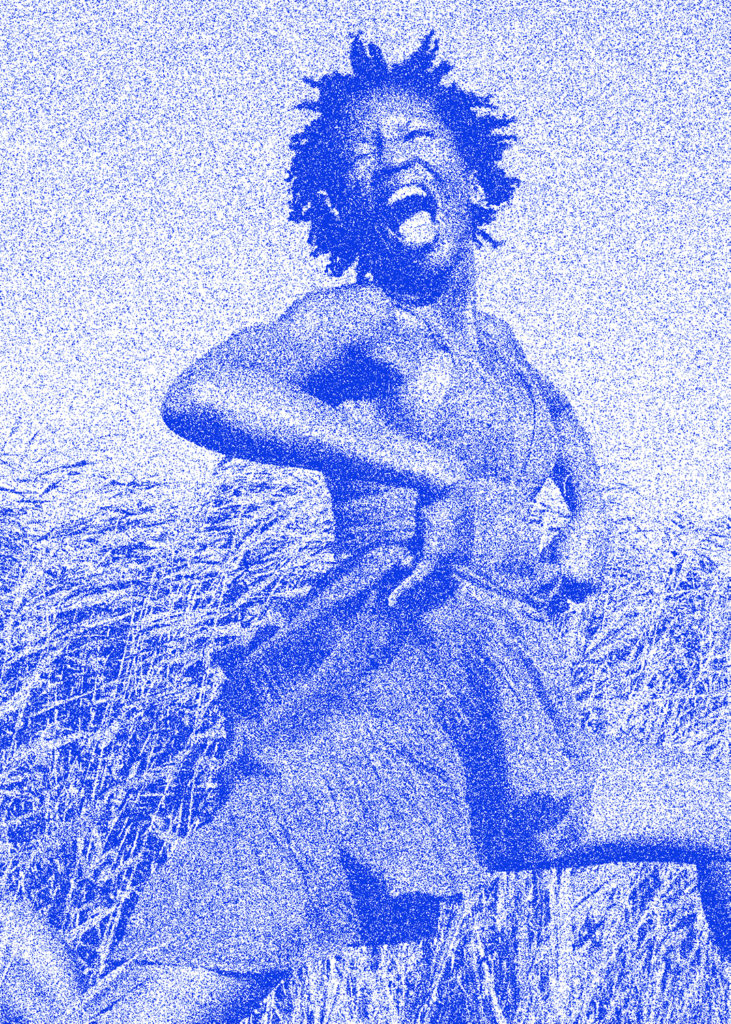 Taking the "A" Train
This workshop is approached as a talkback, which unveils and provides tools and insights into how one can navigate their way through a very challenging yet rewarding career in dance.  The workshop is provided through the lens of my personal journey as a performer and creator of dance whose career spans two decades with home bases in New York  City and Paris, France. Areas of discussion are for example, unearthing one's business plan, self-marketing, highlighting programs and services that are artist-friendly and affordable, insights into other possible means to supplement income, how to best prepare for an audition, advice on working internationally, equity and agent advice, financial advice concerning budgeting, payment of student loans, assuring a solid retirement plan and tax preparation amongst other areas of concern and interest.  The goal is to stimulate, inspire, and motivate the pre-professional to best prepare for a successful career in the performing arts.
ABOUT THE ARTIST:

Wanjiru Kamuyu's career began with its genesis in New York City. As a performer she has worked with Jawole Willa Jo Zollar, Bill T. Jones, Molissa Fenely, Nathan Trice, Dean Moss, Tania Isaac… and in Europe with choreographers Robyn Orlin, Emmanuel Eggermont, Nathalie Pubellier, Irène Tassembedo, Bintou Dembele and Stefanie Batten Bland. Alongside Kamuyu has performed in industrials, television and Broadway musicals, The Lion King, Paris production and FELA ! UK production and Equity European and US tours. 
Her choreographic projects include tours in the US, Africa, and Europe. Commissions include musical À la recherché de Joséphine, director Jérôme Savary (Paris and International tours); Love is in the hair, director Jean François Auguste (French tour); Maître Harold, director Hassan Kassi Kouyate (Paris); US esteemed dance departments (Mills College, University of Michigan, Wayne State University, Stephens College) and community engagement projects with New WORLD Theater (USA) and Euroculture (France). 
While touring she offers master classes and workshops for dance companies, universities, community and dance centers. Kamuyu also served as Visiting Guest Professor at Mills College (USA) and is currently core faculty for University of South Florida's Dance in Paris semester and summer programs. 
FULL FESTIVAL
$350
CREATIVE PROCESS INTENSIVES
Alyza delpan-monley / $150
Zoe scofield / $150
Alice GOSTI / $100 
DROP-INS
$18 / Single Class
$60 / 4-class pass
$112 / 8-class pass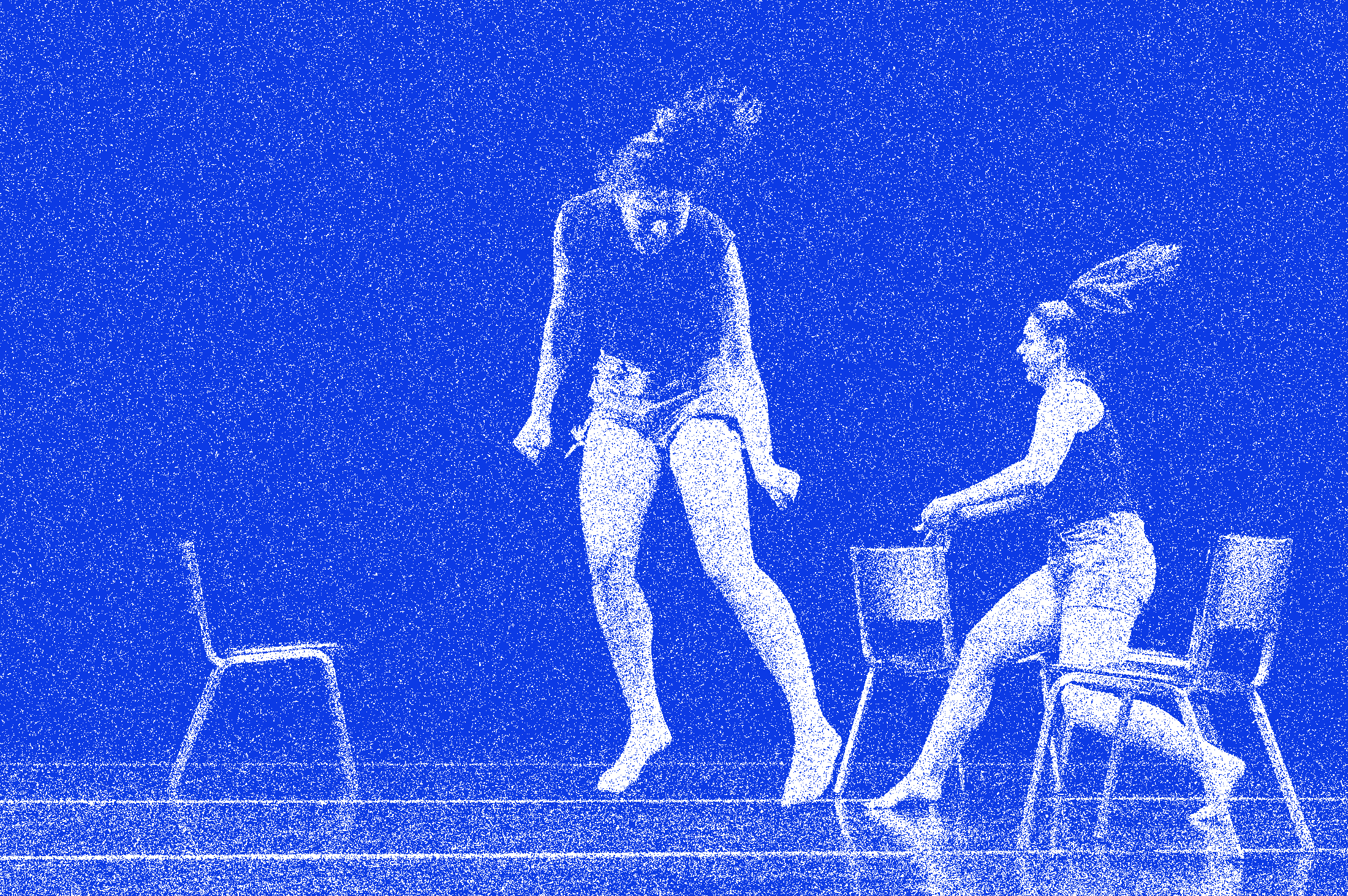 Velocity is accepting applications for 50% work/study discount on a rolling basis. Apply today!
Velocity Dance Center is offering tuition-free places in the 2020 Summer Festivals to BIPOC dancers. We know this does not fix the problem of white supremacy in the performing arts world. It is one small step we are taking at this time toward rebalancing the power structures at our festivals.
To request, e-mail summer@velocitydancecenter.org
WHEN IS Strictly Seattle?
Strictly Seattle intensive classes are M-F, July 13th-31st. 
There is an opening circle event on July 12th that we encourage participants to attend, and the final performances and sharings of work created by each track is during the day and evening of August 1st, followed by a virtual party to celebrate. 
There are also events and opportunities to connect and share work with the Strictly community on the weekends.
How do I access the festival classes?
All classes and events will take place through zoom. HERE are general technical guidelines for taking classes online at Velocity. On or before July 6th, intensive participants will be invited to create a MindBody account that we will link to their digital schedule and zoom link details.
WHAT DO I DO IF I'VE NEVER ATTENDED AN ONLINE CLASS BEFORE?
Strictly Seattle is hosted online this year, and all places will be conducted via Zoom. This means you can access it from anywhere in the US and abroad.
On or before June 29, intensive participants will be invited to create a MindBody account that we will link to their digital schedule and zoom link details.
HERE are general technical guidelines for taking classes online at Velocity.
If you have never used Zoom before, you can find an inventory of video tutorials here.
If you have any additional questions, you can e-mail operations@velocitydancecenter.org
How do I access the festival as a drop-in participant?
Advanced/Professional morning technique classes and Intermediate evening technique classes are open for drop-ins. Registration for these classes will be through MindBody, where drop-in participants can register, pay, and receive the Zoom link directly to their email inbox.
The registration links for Drop-In classes will be available beginning June 29th, 2020.
Until then, you can register for one of our ongoing classes HERE.
WHAT LEVEL SHOULD I BE IN?
To choose your level, consider the kind of experience you would like to have this summer! The festival ideally offers you a balance between challenges and growth. Talk to a teacher or instructor who knows your dancing well, and have a conversation about what level you would thrive in. Click HERE to visit our tracks descriptions. 
DOES STRICTLY SEATTLE HAVE AN AGE LIMIT?
Strictly Seattle is designed as an adult program, so we set our age minimum to 16 years of age.
If you do not meet the age minimum but still feel this opportunity is where you need to be, please feel free to reach out to Shirley Wong, our Operations Manager, at operations@velocitydancecenter.org
I'VE MADE MY $200 DEPOSIT. NOW WHAT?
If you made a deposit before the pandemic, and would like to participate in the festival online, your remaining balance can be paid up until the beginning of the festival. If you pay before the Early Bird deadline of June 12, you can receive the Early Bird discount. 
If you made a deposit before the pandemic and do not want to participate in the festival online we will issue you a full refund. Please contact Shirley at operations@velocitydancecenter.org
DOES VELOCITY PROVIDE FINANCIAL AID, SCHOLARSHIPS, OR WORK/STUDY?
We're offering two programs to help make the festival more accessibe:
We are offering 100% tuition-waivers for the 2020 Summer Festivals to BIPOC dancers. To request, e-mail summer@velocitydancecenter.org
the work/study program is open to everyone, and participants receive a 50% discount to the festival. Information about the work/study program can be found here!
How many people will be in my technique class?
Advanced Professional and Intermediate classes will have a core group of up to 20 participants each, with drop-in attendees in morning and evening technique classes. Beginning and Beginning Hip Hop classes are not available for drop-ins, and have a limit of 10 participants each.
What is Velocity's refund or deferment policy for Strictly Seattle?
Participants who registered before the shift online can receive a 100% refund for any payments they have made. 
Participants who registered after May 28 can receive a 50% refund for cancellations received in writing before July 11th. After the start of the festival on July 12th, participants cannot receive a refund for any reason including illness or injury. 
The second option for cancellation is deferment. We recognize that online classes are an experiment, and we want to be as flexible as possible if you decide this format isn't for you. From when you purchase your registration through the first week of Strictly Seattle (ending on July 17th) we can transfer 100% of the registration fees you paid toward registration for the festival in 2021. Please make this request in writing to Shirley at operations@velocitydancecenter.org by July 17th. 
Our policies are structured this way to give as much flexibility for our participants while still being able to cover the costs of running the festival. Our biggest cost is hiring and paying teaching artists a fair wage for their time. Your registration fees are providing work for the Seattle-based artists on faculty, and supporting a small arts non-profit. Thank you for supporting artists right now.
What if I don't have a computer or tablet?
Let us know if you need help with accessing a computer, internet, space, or any other resource you need to participate in Strictly. We'll reach out to our networks and work with you to put together the support you need. Please contact erin@velocitydancecenter.org 
For our suggested tech setup, visit this page.