JULY 11 — AUG 8, 2021
IN-PERSON
SEATTLE FESTIVAL OF DANCE + IMPROVISATION
"I felt a sense of returning to the dance community, moving together and sharing after a very challenging year plus." -Anonymous SFD+I 2021 Participant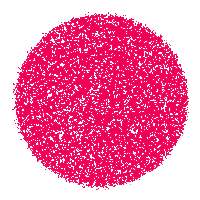 Finally we get to dance together, safely, in person! Last year we combined Strictly Seattle and SFDI into a full month of in-person classes and intensives, socially distanced dance events and performances, and other online and in-person experiences. Last year's special festival offered four weeks of in-person intensives, classes, and events with exceptional local + national faculty at a constellation of fantastic locations in the Seattle area like BASE: experimental arts + space, Yaw Theater, and more satellite locations to be announced. SFD+I: In-Person was a chance to re-enter the in-person dance experience with others safely with care and creativity. These offerings were a chance to return to a group dynamic and daily practice; integrating your thoughts, emotions, and experiences with your body while learning, sharing research, connecting with the community, and sharing practices of dance and improvisation. 
In-person limited-capacity intensives hosted in Seattle with leading national dance-makers. These classes will focus on topics within dance and creative process, with teaching artist leading each cohort through individual and group movement practices, creative exercises and discussions. All intensives, except for the Intro to Dance or Hip Hop, are all levels welcome, though some knowledge of dance encouraged. We are still finalizing the locations for our in-person offerings. Keep checking back, and if you register we'll send you email confirmation with the location of your intensive soon!
You can purchase the in-person intensives as part of a Purple Heart pass or at the prices listed below.
4-DAY INTENSIVE | $400
One In-Person Intensive with Will Rawls (NY), AVID (SEA), Lavinia Vago (SEA), or Jasmine Hearn (NY/HTX)
3-DAY INTENSIVE | $300
In-Person Intensive with Amy O'Neal (LA) offering in-person access
INTRO TO DANCE | $300
Two-week-long intensive with Kaitlin McCarthy (SEA)
INTRO TO HIP HOP | $150
One-week-long intensives with Jaret Hughes (SEA) offered every week
In-person classes across Seattle with some of your favorite local teachers Nia-Amina Minor (SEA), Stefan Richmond (SEA), Heather Kravas (SEA), Wade Madsen (SEA) , Maya Soto (SEA), Natascha Greenwalt (SEA), Dani Tirrell (SEA) + Jhon Stronks (HTX), Alice Gosti (SEA)+ Alyza DelPan-Monley (SEA)
SINGLE RED CLASS | $30
To enroll, find the classes in the schedule widget below and click "Register." 
While we are doing all we can to keep the studios a healthy space, everyone must manage their own health and risks accordingly. We cannot be 100% safe given the intimate nature of what we do. If you feel sick, stay home. We ask that you be symptom-free for 72 hours before returning to the studio. If you are immunocompromised, pregnant, or have other conditions that elevate your risks and complicate recovery, we respectfully ask you to stay home too.
We strongly encourage that for in-person classes you be fully vaccinated, although we have all safety protocols in place that would limit risk for non-vaccinated individuals. Keep in mind all risk lies with the individual and we encourage you to do what feels best for you.
When you attend SFD+I In-Person
All participants will be required to fill out a COVID attestation so we can conduct any necessary contact tracing. There will be a baseline expectation that everyone will wear their masks while entering the space. It is up to your discretion if you and your participants would like to dance maskless during class.
After you've attended a SFD+I In-Person offering
Notify Velocity of a positive test or symptoms you experience to help us with contact tracing.
Work/Study
Velocity's Summer Work/Study program provides the opportunity for participants to receive discounted attendance to the Seattle Festival of Dance + Improvisation in exchange for festival support. Learn more and apply through this form by the June 4 priority deadline.
Internship
We are also looking for summer interns! Download the application to learn more and apply by June 4.
Transgender + BIPOC Fee Waiver
As a part of Velocity's Seattle Festival of Dance + Improvisation we are providing fee waivers to dancers who identify as Transgender, Black, Indigenous, or as People of Color, in an effort to shift power to Transgender and BIPOC communities. For all digital offerings, select TBIPOC waiver at check out. 
Immerse yourself in four weeks of digital and/or in-person classes, intensives, + more with our SFD+I Festival Passes. They are designed to offer you the flexibility to build your own schedule and create a unique festival experience at a lesser cost than buying classes and intensives individually. 
After purchasing a pass, it will be added to your Velocity account so you can use it to register for your chosen digital and in-person offerings. 
Blue Heart ?
$300
Grants access to all digital offerings: 4 intensives, 6 classes, streamed hybrid classes + performances/events
Purple Heart ?
$550
One In-Person Intensive of your choice + full Blue Heart ? pass
RED Heart ❤️ Intro to Hip Hop
$450
Two Intro to Hip Hop 1-week Intensives + full Blue Heart ? pass
RED Heart ❤️ Intro to Dance
$450
One Intro to Dance 2-week Intensive + full Blue Heart ? pass
WHERE IS THE FESTIVAL HAPPENING?
SFD+I is hosted online and in-person this year. All digital offerings will be conducted via Zoom.
SFD+I: Digital participants can access our online offerings from anywhere in the US and abroad.
All in-person intensives and classes will be taking place at satellite locations in Seattle. Groups will be small and responsive to changing restrictions. We will follow current Covid safety protocols at all times.
DOES VELOCITY PROVIDE FEE WAIVERS OR WORK/STUDY?
We're offering two programs to help make the festival more accessible:
We are offering 100% tuition-waivers for the 2021 Summer Festival to TBIPOC dancers. For more info click here.
The work/study program is open to everyone, and participants receive a 75% discount to the festival. Information about the work/study program can be found here.
HOW MANY PEOPLE WILL BE IN MY INTENSIVES/DROP-INS?
While this can vary widely across SFD+I events, we cap all digital intensives at 35 people.
For individual in-person class and intensive capacity, refer to registration updates. If a specific limit isn't stated, we will follow pandemic restrictions regarding capacity guidelines.
What is Velocity's refund policy for SFDI?
Admission and class placement occurs on a first-come, first-serve basis. SFD+I In-Person classes and intensive will fill up quickly as capacity is limited due to safe convening guidelines:
SFD+I: DIGITAL – No refunds after purchase.
SFD+I: IN PERSON – 50% refunds are available until June 28, 2021.
To request a refund, submit written requests before the deadline to Shirley Wong, Operations Manager. Tuition is non-refundable after this date for any reason including illness or injury.
For any further questions, please contact Operations Manager Shirley Wong at operations@velocitydancecenter.org
WHAT LEVEL SHOULD I BE IN?
Except for the Intro to Hip-Hop and Intro to Dance tracks offered this year, all festival offerings are for all backgrounds and levels.
DOES SFD+I HAVE AN AGE LIMIT?
This is designed as an adult program, so we set our age minimum to 16 years of age. If you do not meet the age minimum but still feel this opportunity is where you need to be, please feel free to reach out to Shirley Wong, our Operations Manager, at operations@velocitydancecenter.org
WHAT IF I DON'T HAVE A COMPUTER OR TABLET?
Let us know if you need help with accessing a computer, internet, space, or any other resource you need to participate in SFD+I. We'll reach out to our networks and work with you to put together the support you need. Please contact erin@velocitydancecenter.org 
OTHER QUESTIONS?
Contact operations@velocitydancecenter.org