JULY 12 — AUG 16, 2020
VELOCITY SUMMER FESTIVALS
JULY 12 — AUG 1
STRICTLY
SEATTLE
ONLINE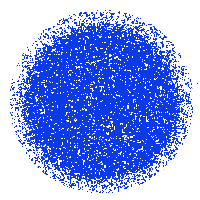 EMBODIMENT / COMMUNITY / GROWTH
Strictly Seattle Online is a three-week virtual gathering ground for dancers of all levels and backgrounds. The program is being designed in real-time by Seattle to offer space to move and process together through an embodied practice. You can choose from a full schedule of daily classes, creative workshops, and opportunities to engage in dialogue. This festival is a chance to cultivate resiliency by committing to a daily practice and integrating your thoughts, emotions, and experiences with your body.
Click here to learn more about
our tracks and 2020 faculty!
The TRAIN Module (formerly Strictly Seattle) is a three-week intensive for dancers from beginning through professional. Participants will be in the studio Monday through Friday taking class and rehearsing with cohorts based on experience level for the most impactful training possible. This module is perfect for dancers who want to work directly on their technique with brilliant and supportive teachers, while also having the experience of creating and performing a new work with local choreographers. Early evening research laboratories offer dancers a chance to dive deep into the more experimental side of the creative process.
The SHARE Module is peppered throughout the month-long SFD+I festival, and offers performances, discussions, "Research in Performance"-SFD+I's unique works in progress approach to sharing, and other opportunities to witness the work of festival participants and faculty. Participants in the TRAIN module will share their work during the third weekend of the festival, and "Research in Performance" practices from the RESEARCH module will be shared during the last weekend. 
The RESEARCH Module (formerly Seattle Festival of Dance Improvisation) is an 8-day convening of leading international creative practice and improvisational dance practitioners. This interdisciplinary and intergenerational convening offers intensives, workshops, and other opportunities for movers new to improvisation and artists who have been practicing for decades. This community is deeply connected to the research and creative process side of dancing and dance-making. The RESEARCH module offers a unique and invaluable experience for dancers interested in improvisation and dance making to be directly in process with leaders in the field.
SUMMER 2022 FACULTY COMING SOON!
"My instructors were so generous, skillful and encouraging. Students were excited to learn and connect. It was my summer highlight." -SFD+I 2021 participant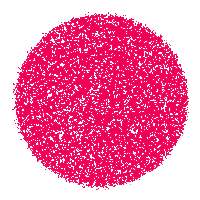 Eiko Otake
Morgan Thorson
Physical Education (keyon gaskin, Allie Hankins, Takahiro Yamamoto, Lu Yim)
"SFDI WAS NOURISHING AND TRANSFORMATIVE FOR MY OWN CREATIVE PROCESS. THERE IS A WILLINGNESS  HERE TO GROW YOUR IDEAS,
AND AN OPENNESS TO ASKING QUESTIONS."
Jennifer Monson, SFDI Faculty
A week-long intensive in art, action and improvisation with some of the country's most radical and innovative practitioners. Every day of the week is packed from morning to evening with workshops, intensives, talks, and performances, so you come away enriched and invigorated, body, mind and soul.
SFDI Faculty announcements are coming in! Check out the current line-up.
Past faculty have included: Ralph Lemon, mayfield brooks, Heather Kravas, John Jasperse, Raphael Xavier, Michelle Boulé, Jennifer Monson, Faye Driscoll, Miguel Guiterrez, Chris Aiken, Angie Hauser, mayfield brooks, Bebe Miller, taisha paggett, Karen Nelson, Ray Chung, Eva Karczag, + many more.
"I CANNOT OVERSTATE THE IMPORTANCE OF VELOCITY IN THE DANCE ECOLOGY IN THE PACIFIC NORTHWEST AND THE NATION."
Jane Forde, National Dance Project
Velocity Dance Center was started in 1996 by two queer female choreographers looking to create a space in Seattle where dancers in the city could learn, take risks, grow, and thrive. Over twenty years later, Velocity is nationally recognized as a leader in experimentation and risk-taking in dance. Velocity is both a catalytic resource for dance artists in Seattle, and a portal for those totally new to dance looking to engage their bodies and express themselves. With artist-driven, community-centered artistic and education programs, Velocity is instrumental in making Seattle a destination city with one of the most active dance communities in the nation.
Be the first to know
Join our mailing list to get news, faculty updates, and more